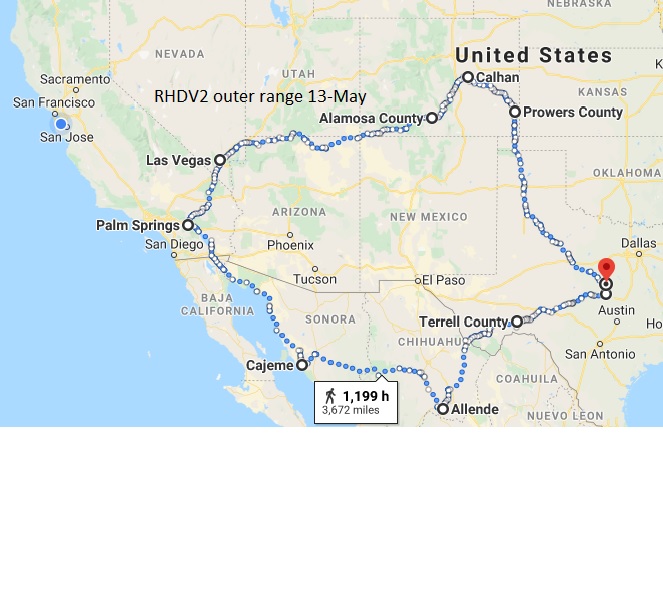 RHDV2 has been confirmed in Palm Springs California:
it is spreading rapidly.
Shown is the updated outer range map. If you call your vet inquiring about the vaccine, please be polite as one vet in another state has complained about the manner in which people are calling his office about it.
Advice from the California state veterinarian:
*If you have pet rabbits, do not touch any sick or dead wild rabbits.
*If you find dead wild rabbits report it to the California Department of Fish & Wildlife at (916) 358-2790  
*If your rabbit is sick, bring it to a veterinarian immediately (From James - Please Call Vet First).
*If your pet rabbit dies suddenly with signs consistent with RHD, call your local Animal Health branch of the CDFA: https://www.cdfa.ca.gov/AHFSS/AHFSS_Offices.html
"The vaccine for RHDV2 is eligible for coverage on the Whole Pet with Wellness plan as long as it is administered by a licensed veterinarian."
There have been some debate about the deadliness of RHDV2. It appears that it has a roughly 70% fatality rate. It is unknown how much liver damage, if any, that it causes in any survivors.