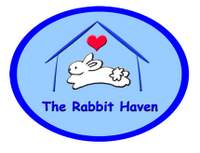 The Rabbit Haven is an all volunteer, non-profit organization that rescues injured and/or abandoned rabbits and then works to place these rescued rabbits into indoor, loving, permanent homes.  We are a foster based program with more than 90 foster sites.  This volunteer foster network provides care and support for Haven rabbits while they wait for permanent adoption.  Our injured rabbits receive quality medical care and support as needed, as well as spay/neuter and any services they need.  The Rabbit Haven is an active adoption organization.  We hold adoption and education shows three times every month, showing in Santa Cruz County and Sunnyvale.  We provide education, adoption services, matchmaking and bonding services at our adoption events.  We help the bunnies find the right permanent home and educate adoptive families about the joys of having a bunny (or two) in their home!   We also provide nail trims and home health checks at every show and at all of our events.  The Rabbit Haven provides support to an array of shelters and works in tandem with a variety of other non-profit rescues.   Visit our website at www.therabbithaven.org. or on facebook www.facebook.com/therabbithaven.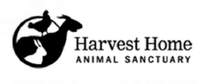 Harvest Home Animal Sanctuary is a non-profit animal sanctuary located in the beautiful Central Valley of California. We take in unwanted and abandoned farmed animals and provide them life-long care. We rehabilitate, both physically and psychologically, mistreated animals and, if possible, we will find appropriate homes for them. In an effort to prevent further cruelty to these animals, we educate the public on caring for companion animals as well as on issues concerning farmed animals.  Harvest Home is an official sanctuary for House Rabbit Society, based in Richmond, CA. In addition, we work with shelters and rescue groups in the East Bay as well as throughout the Central Valley. Visit us at www.harvesthomesanctuary.org and follow us at www.facebook.com/harvesthome.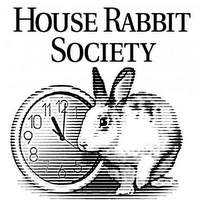 House Rabbit Society is an international nonprofit animal protection organization, headquartered in Richmond, CA.  They offer rabbit adoption, membership with subscription to the House Rabbit Journal, boarding, Hop Shop with rabbit enrichment and supplies, and education on rabbit care and behavior through online resources, classes, and print materials. Go to rabbit.org for educational articles pertaining to nearly every aspect of rabbit care, behavior and health and rabbitcenter.org for SF Bay Area rabbit resources.
Contra Costa Rabbit Rescue is a small, non profit organization that is volunteer and foster based, located in Contra Costa County. We are a dedicated group providing rescue, education and placing rabbits in loving indoor homes. Our weekly adoption showcases include active public education, grooming, nail trims and bonding sessions. We work closely with our local shelters and surrounding rescues. CCRR's program also includes behavioral problem solving, presentations and participation in community events. For more information about CCRR visit our website www.ccrronline.org.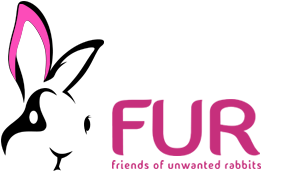 Friends of Unwanted Rabbits is a rabbit rescue organization founded in 2004. We are dedicated to finding forever, loving, indoor homes for abandoned, abused and neglected rabbits. FUR is run by a group of dedicated volunteers. FUR holds adoption events and provides education on proper rabbit care. FUR works with a variety of other nonprofit rabbit rescues. Our website is www.teamfur.org.