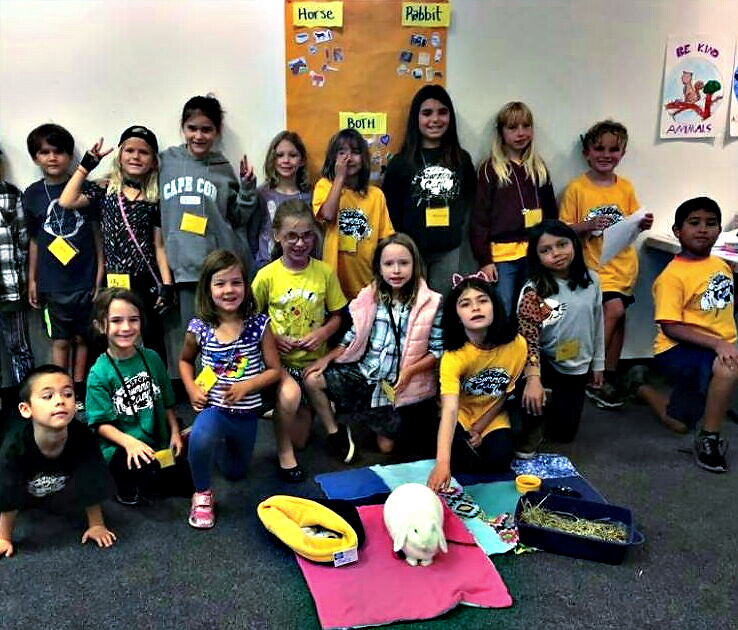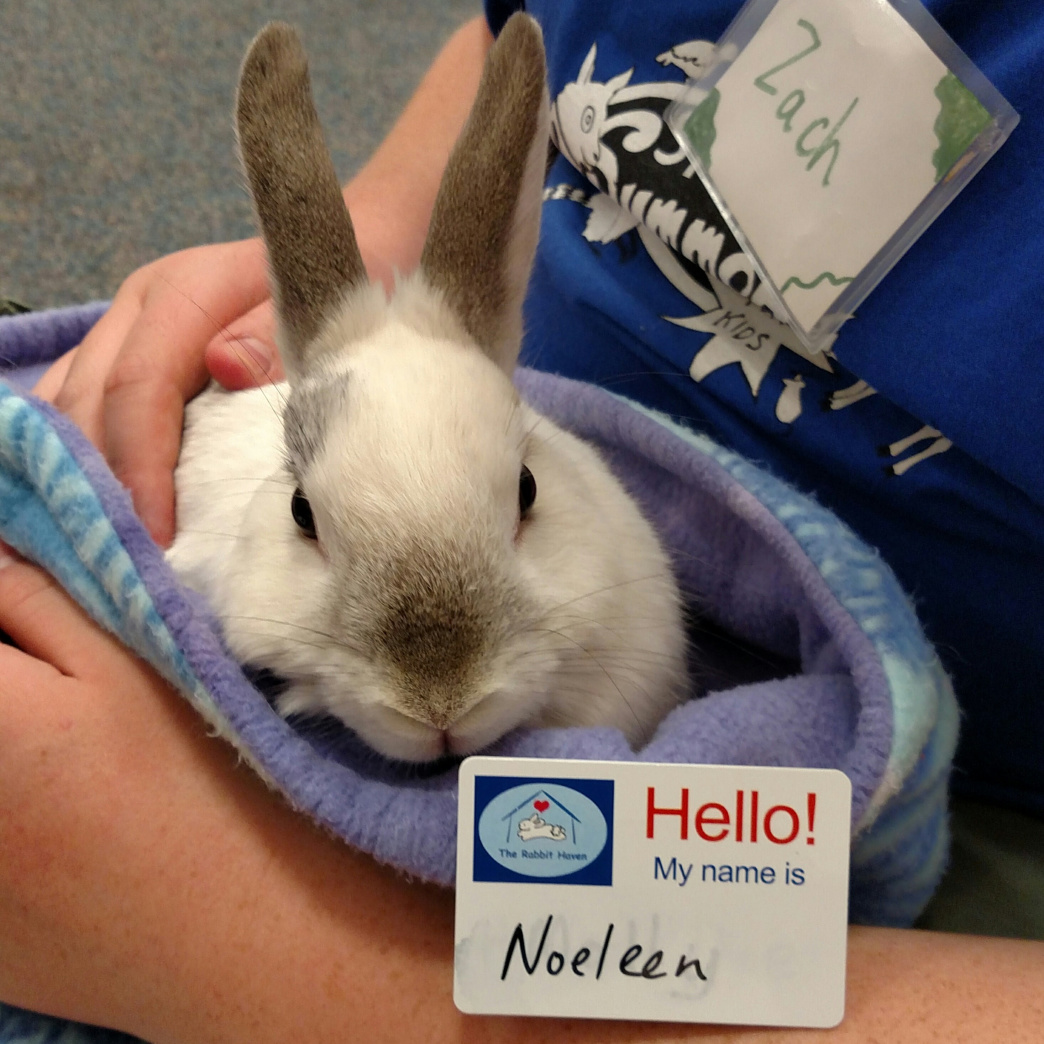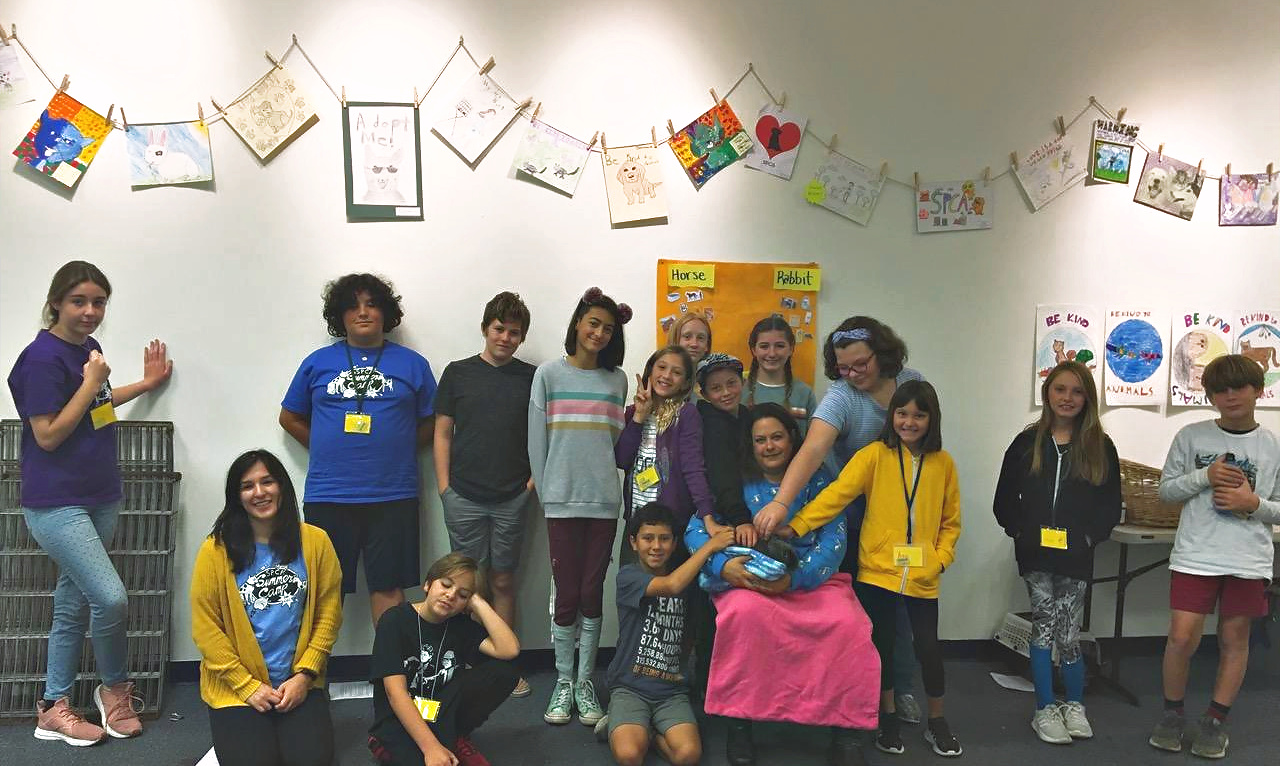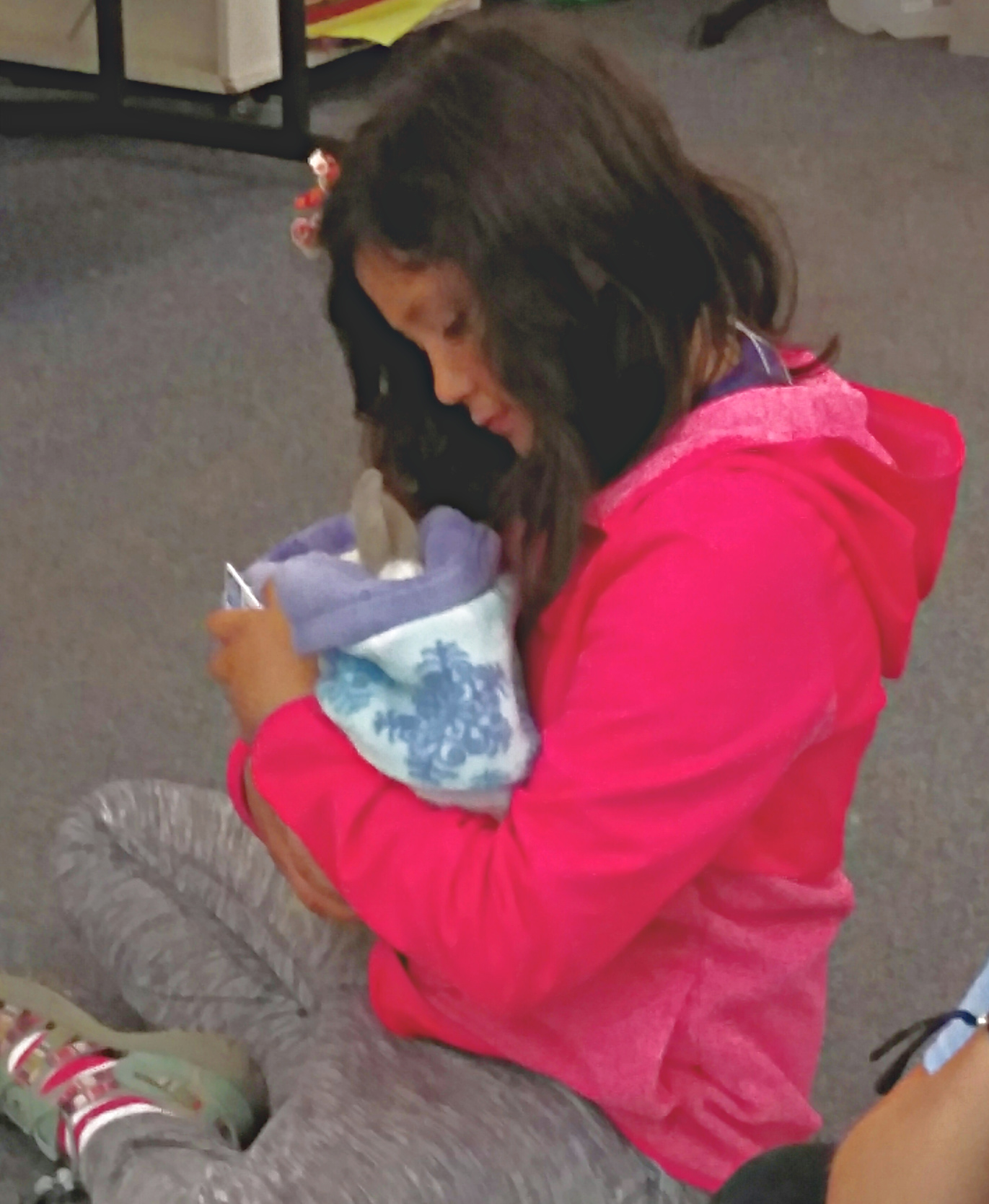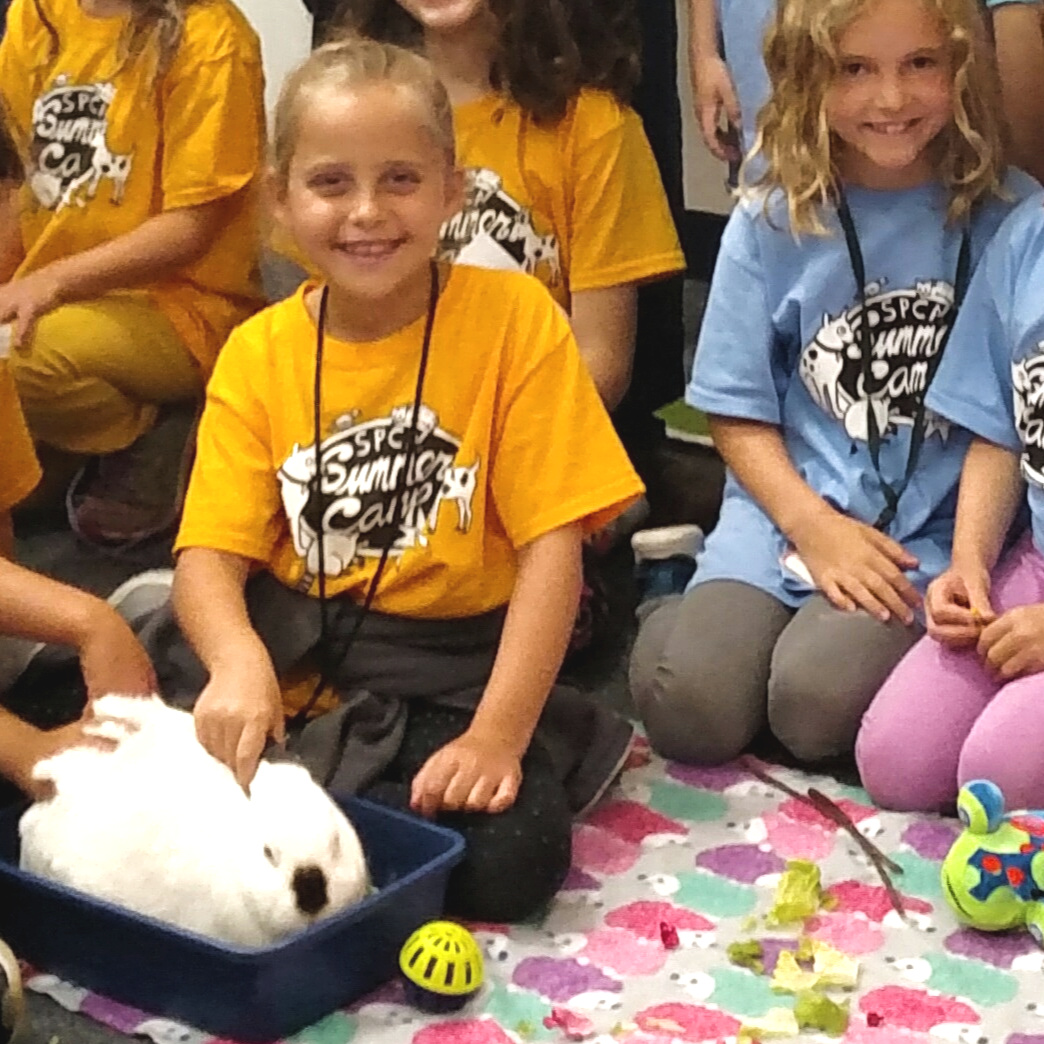 In Recent Visits…Summer 2019:  Rabbit Haven Educator, Michelle, made a weekly visit with a Loving Bunny to the Santa Cruz SPCA Summer Humane Education Camp held between the middle of June and early August.  This very popular camp engages youth in Grades 1-4 and Grades 5-7 in active, hands-on learning activities centered on animal stewardship through games, crafts, animal interaction, and guest appearances by volunteers and their animal "visitors" from local organizations like The Rabbit Haven.
Molly, Hanna Doe, Noeleen and Misty made at least one guest appearance with Michelle this Summer, who made six separate Wednesday morning visits to camp sessions for youth in Grades 1-4 or Grades 5-7.   
The visits for Grades 1-4 focused on the basic care that house rabbits need including how to keep them comfy, well fed, healthy, safe and LOVED.  The visits for Grades 5-7 focused more in-depth about the safe and comfortable home environment for rabbits; proper rabbit nutrition including hay, pellets, water, greens, and treats; the need for daily Loving playtime, toys and human interaction; the importance for routine home health checks; as well as how a bunny can bond with a friend.  
During each visit, campers at all grade levels had a joyful, hands-on opportunity to safely and properly pick up and hold a Loving House Rabbit.  
The Rabbit Haven education volunteers are available to visit a variety of settings from preschool through high school to provide a range of meaningful age-appropriate learning experiences with our loving bunnies.   If you wish to have a visit by a Rabbit Haven educator, please contact Heather Bechtel at 831 239-7119 or director@therabbithaven.org.