Event Calendar
The Haven's Special Needs Rescues

The Rabbit Haven rescues many rabbits that are injured or ill. These bunnies require extra expenses for veterinary care and special adoptive homes.
Book Your Appointments at For Other Living Things
Come to an Adoption Show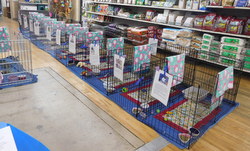 Come to an adoption show and meet your forever friend! The Rabbit Haven holds adoption shows twice a month in Soquel and once a month in Sunnyvale. Each show offers:
15-35 adoptable rabbits
Nail trims and scent gland cleaning
Home health checks
Experts to answer rabbit questions
Matchmaking & bonding services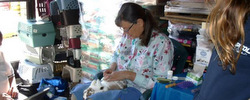 Volunteer with The Haven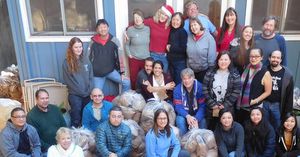 The Rabbit Haven is a 100% volunteer rescue. Our volunteers are the life blood of what makes The Haven work. We are in need of temporary foster homes, adoption show support, transportation, office help, and many other positions. Find out more about volunteering opportunities today!