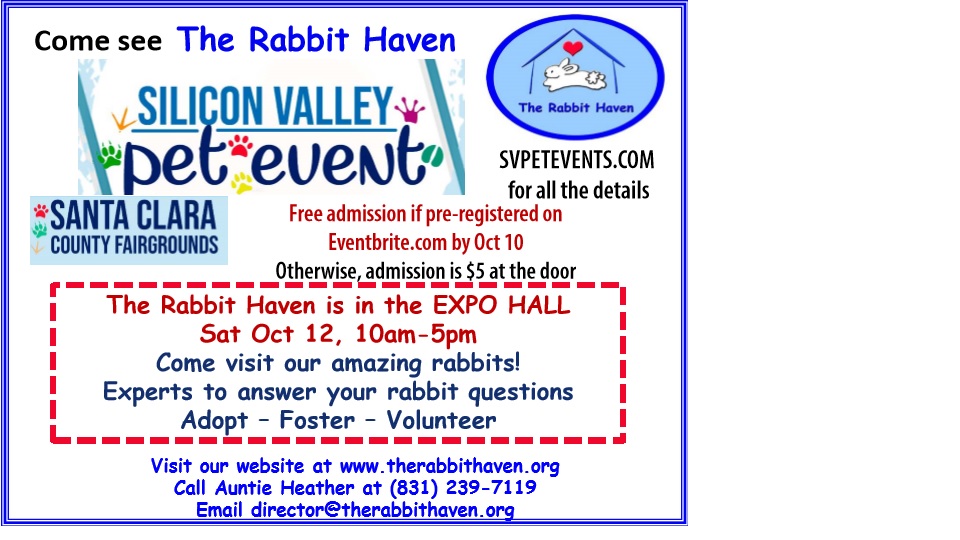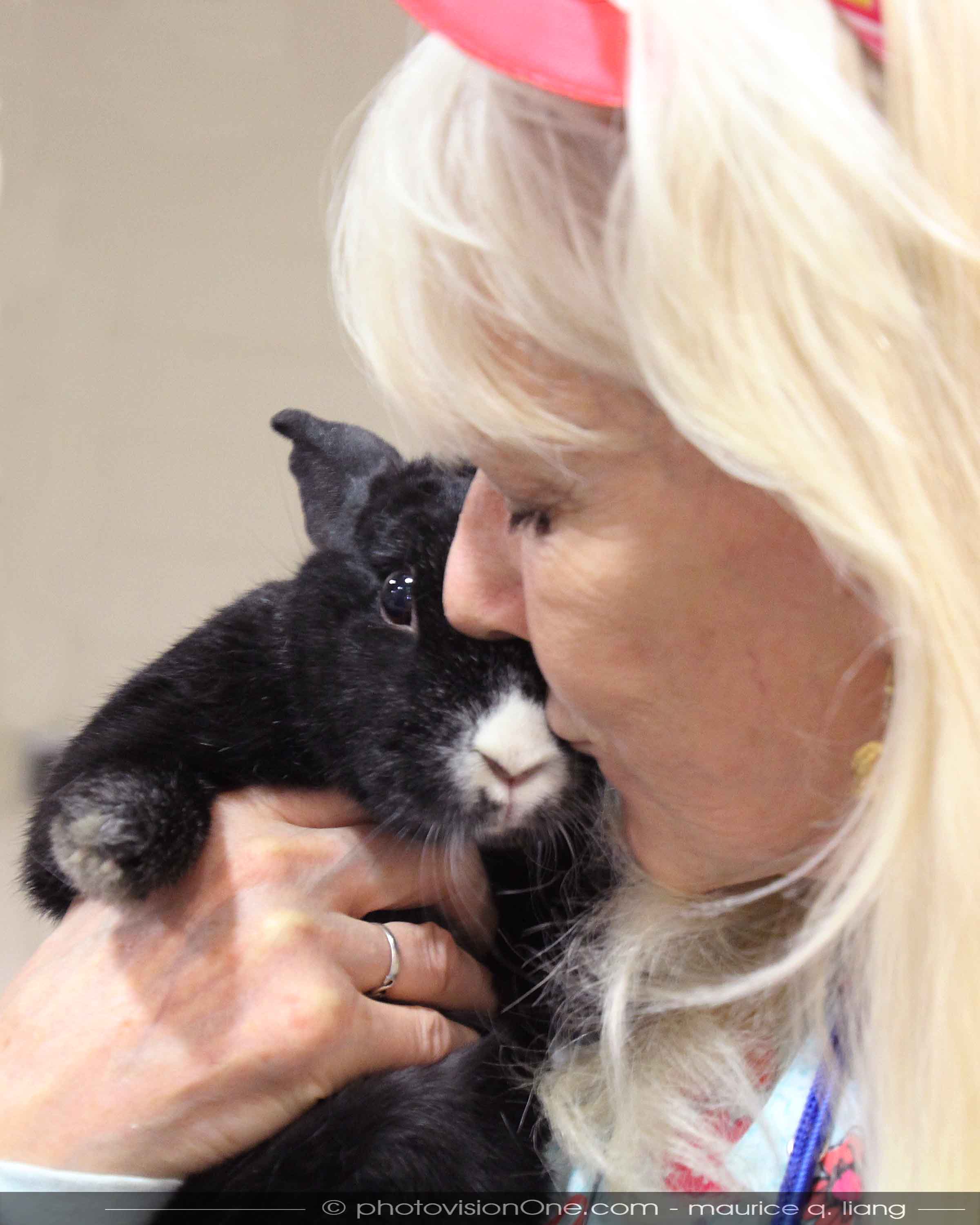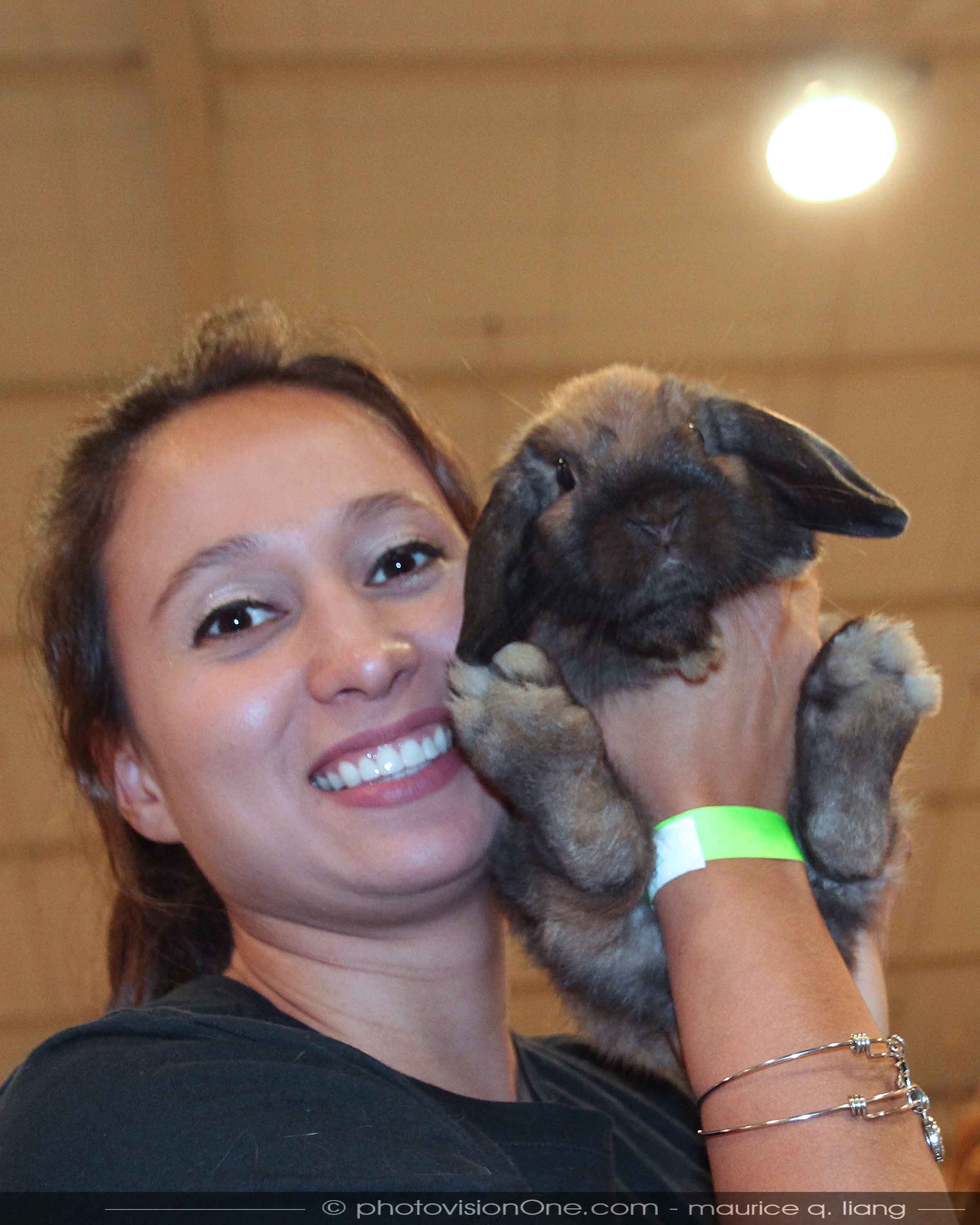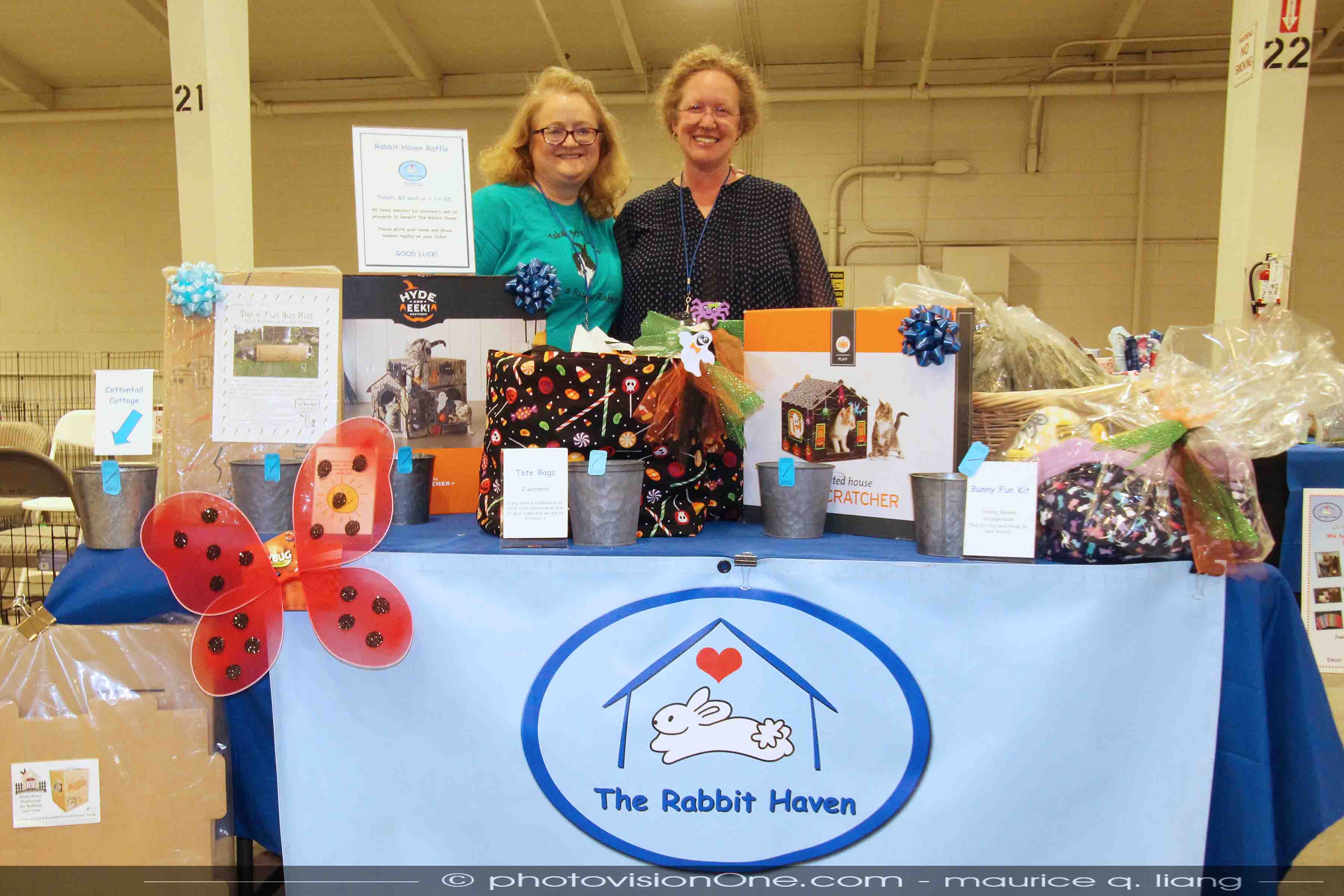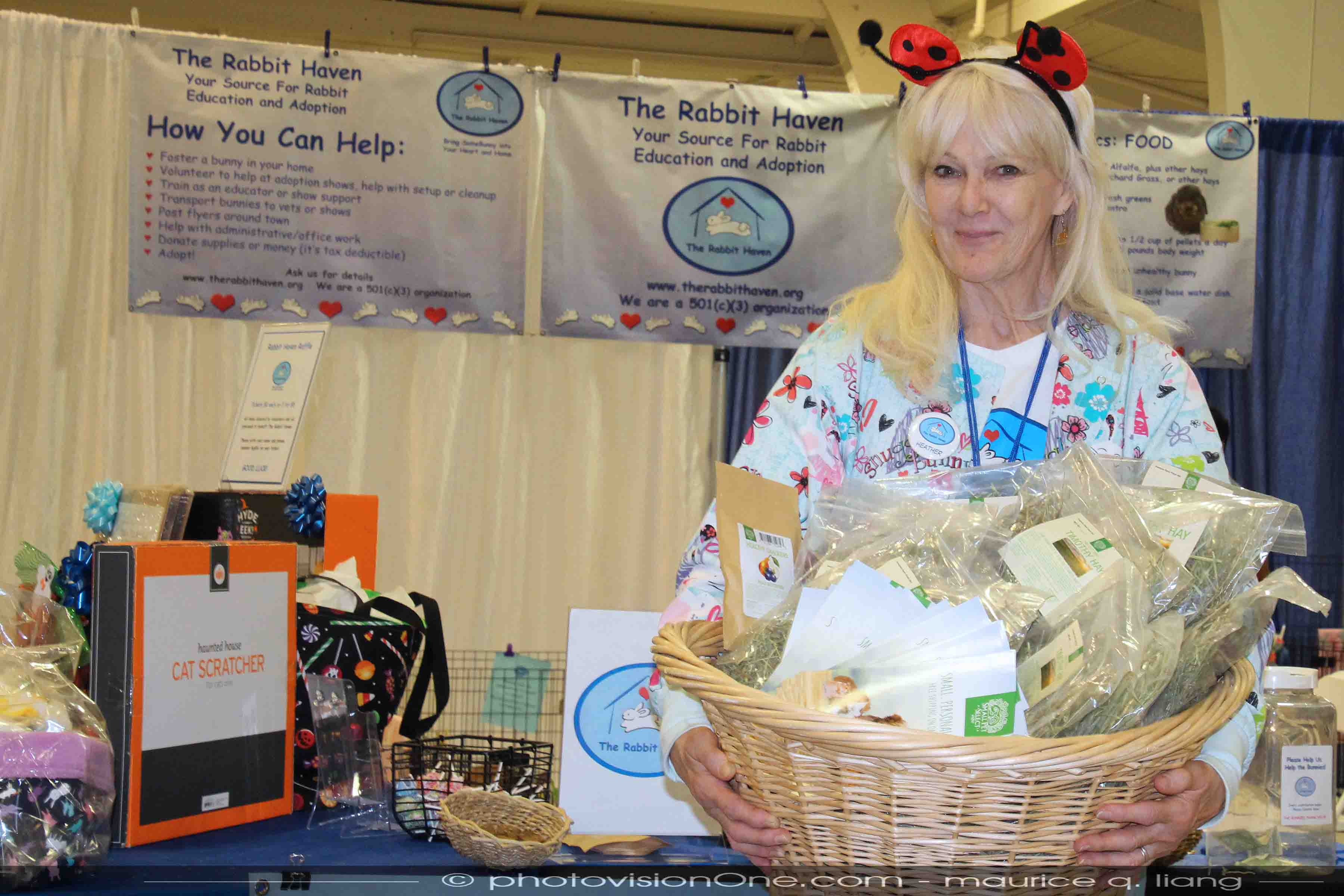 The Silicon Valley Pet Event was a fun affair on October 12th at the Santa Clara fairgrounds.
We had a wonderful space at the Expo hall and had plenty of 4 X 4 spaces for rabbits, good space for visitors, a nail trim station by James, retail by Diann of the Haven bunny Bee, a fun raffle by Kim, plenty of education by Sarah, Kim, Ray, Laura and Tom.
What a great team who helped set up the night before 1PM to 5PM! Kim, Richard, Linda, Kyle, Tom, Laureen, Michael. Then clean up help- Wow. Melissa, Laureen, Michael, Melissa and Rourke, Tom, Ray, Sarah, Diann and James.
Adoptions during the day included Coco and Teddy! Prescreened of course.
During the day we were able to help many people with special needs – One tiny baby came in only 2.5 weeks old – He was SO sick and the people did not know. We were able to talk with the family and feed the baby and make arrangements for an urgent vet visit . The family had no idea the baby was sick or even that they had a baby that young. NO info was given when they adopted in Hayward somewhere.
We followed up on the baby and he was there at the clinic and receiving treatment- Great save.
Thank you Haven team for your awesome work on behalf of the rabbits.
You did good! I am so grateful for your love of rabbits and for all of your special talents you share to make the world a safe place for rabbits and the people who love them.
I am very pleased that we were able to attend.
Auntie Heather 10-12-2019