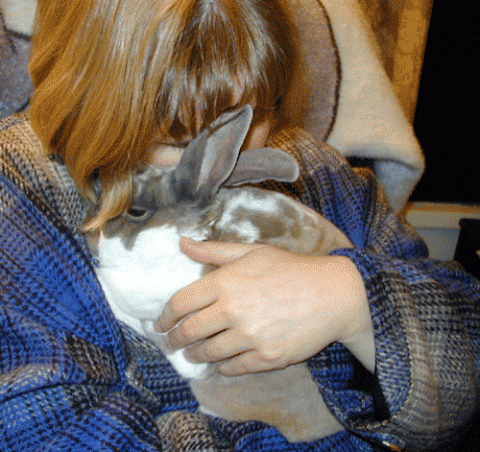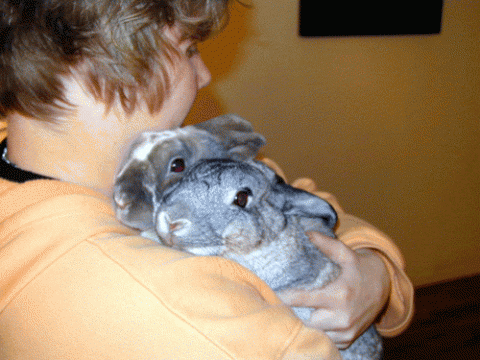 We've done a lot of fostering for years, and have always avoided adopting our fosters. You never know what irresistible creature will come your way, after all. Then we fostered Samwise (a little grey and white Rex). This little boy had been a breeder bunny who had probably lived his life in an outdoor hutch. In fact, he was terrified of being put on the ground, and would frantically scrabble up our legs to get off the floor! But the amazing thing was that Samwise was nothing short of a snuggle bunny. What he really wanted out of life was to be cuddled and whispered sweet nothings to and fall asleep in your arms. The more I picked him, the less I wanted to put him down.
We already had an independent yet clearly lonely Chinchilla female named Ophelia - could it work? With help from Rabbit Heaven, we introduced the two and waited...Two weeks later, it was clear they were friends! We officially adopted Samwise, and now all of us get sweet Samwise lovin' anytime we want.
**Note to those who are worried their original bunnies night lose their love for you or their independent attitude - Ophelia is the same sassy, mischievous and adoring bun bun she always was, except happier!
Submitted by:
Heather Metz Egli, Samwise and Ophelia's mom