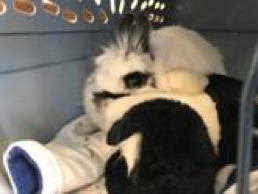 This holiday Season is a wonderful time to think of all the little rabbits waiting for rescue, care and homes.  There is still time for you to make a wonderful contribution to support these precious little ones. 
Please help us continue to help them and provide the care and support they need.  Your tax-deductible gift means so much to the rabbits. 
Did you know that 100% of your holiday contributions go directly to rabbit care?  And that every person in The Rabbit Haven is a volunteer?  We are all volunteers - You are welcome to join too. 
Here are just a few of the special rabbits you helped to save!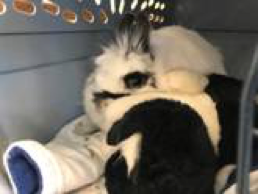 Giselle- Rescued from a tiny 2 x 2 cage in a shed.  Now safe in the Haven.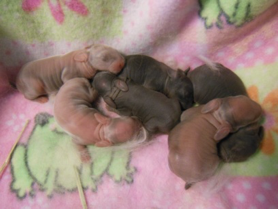 The Haven –a safe place for newborn litters.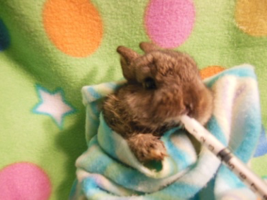 Orphans have a safe place to be with the Rabbit Haven
Rabbits with medical needs find help and safety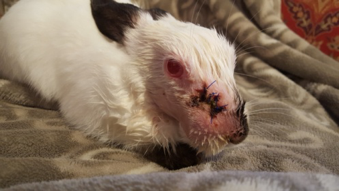 Sweet bunny found in a glue trap!  Now safe.
The vast majority of our rabbits come from shelters where they are at risk of being euthanized. Together we have helped every one of these rabbits and hundreds more every year.  With support and love they heal, improve, and then The Rabbit Haven helps them find loving homes. Your donations save lives! 
With The Rabbit Haven's assistance, and your support helpless rabbits like those pictured above have the chance at a happy life!  It is donors, just like you that keep this program alive and vital for the rabbits.  
Will you please help these vulnerable, hurting and homeless rabbits? 
 Together we can make a huge difference in the lives of hundreds of rabbits in need
Please Donate Today. Click on the link below for donation details:
http://therabbithaven.org/Donate
Love to you from all our volunteers and over 80 Haven rabbits currently at The Rabbit Haven. 
Wishing you a Very Happy New Year. Blessings for a magical 2018.
·      Spread the word about The Rabbit Haven www.therabbithaven.org
·      Forward this message to your friends.  Ck us out on face book
·      Join the Rabbit Haven as a Haven member, a foster or volunteer
·       Donate today & make a difference http://therabbithaven.org/Donate
Brought to you by AVA/The Rabbit Haven –  501 c 3 CA non profit organization
Please follow us on  

Love, Auntie Heather  Director@therabbithaven.org