Satchi has a fractured tibia and displaced ankle she suffered from a dog attack.  She is very w
Event Calendar
The Haven's Special Needs Rescues

The Rabbit Haven rescues many rabbits that are injured or ill. These bunnies require extra expenses for veterinary care and special adoptive homes.
Book Your Appointments at For Other Living Things
| | |
| --- | --- |
| | Your Wait is Over! Book appointments online for nail trims, scent gland cleanings, and Home Health Checks at For Other Living Things.  |
| | Stay informed about the availability of nail trimming services from The Haven. Sign up for our email list. |
Come to an Adoption Show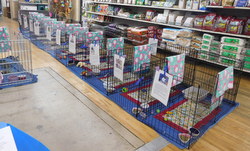 Come to an adoption show and meet your forever friend! The Rabbit Haven holds adoption shows twice a month in Soquel and once a month in Sunnyvale. Each show offers:
15-35 adoptable rabbits
Nail trims and scent gland cleaning
Home health checks
Experts to answer rabbit questions
Matchmaking & bonding services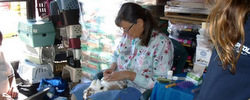 Volunteer with The Haven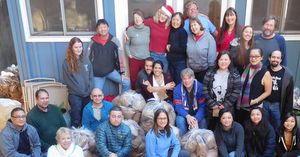 The Rabbit Haven is a 100% volunteer rescue. Our volunteers are the life blood of what makes The Haven work. We are in need of temporary foster homes, adoption show support, transportation, office help, and many other positions. Find out more about volunteering opportunities today!
Tula came in with a broken leg. Sadly her bone protruded through her skin. Tragic situation that requires she be transferred to Animal Hospital of Soquel for an emergency leg amputation. 
Tula is strong and will most likely make it though surgery and live a happy life after.  For now we need to raise the funds for her care immediately – the costs are $1,500 – Please help Tula today !  I will keep all donors posted personally – Please send your prayers and support right away.  She is at the vet right now.