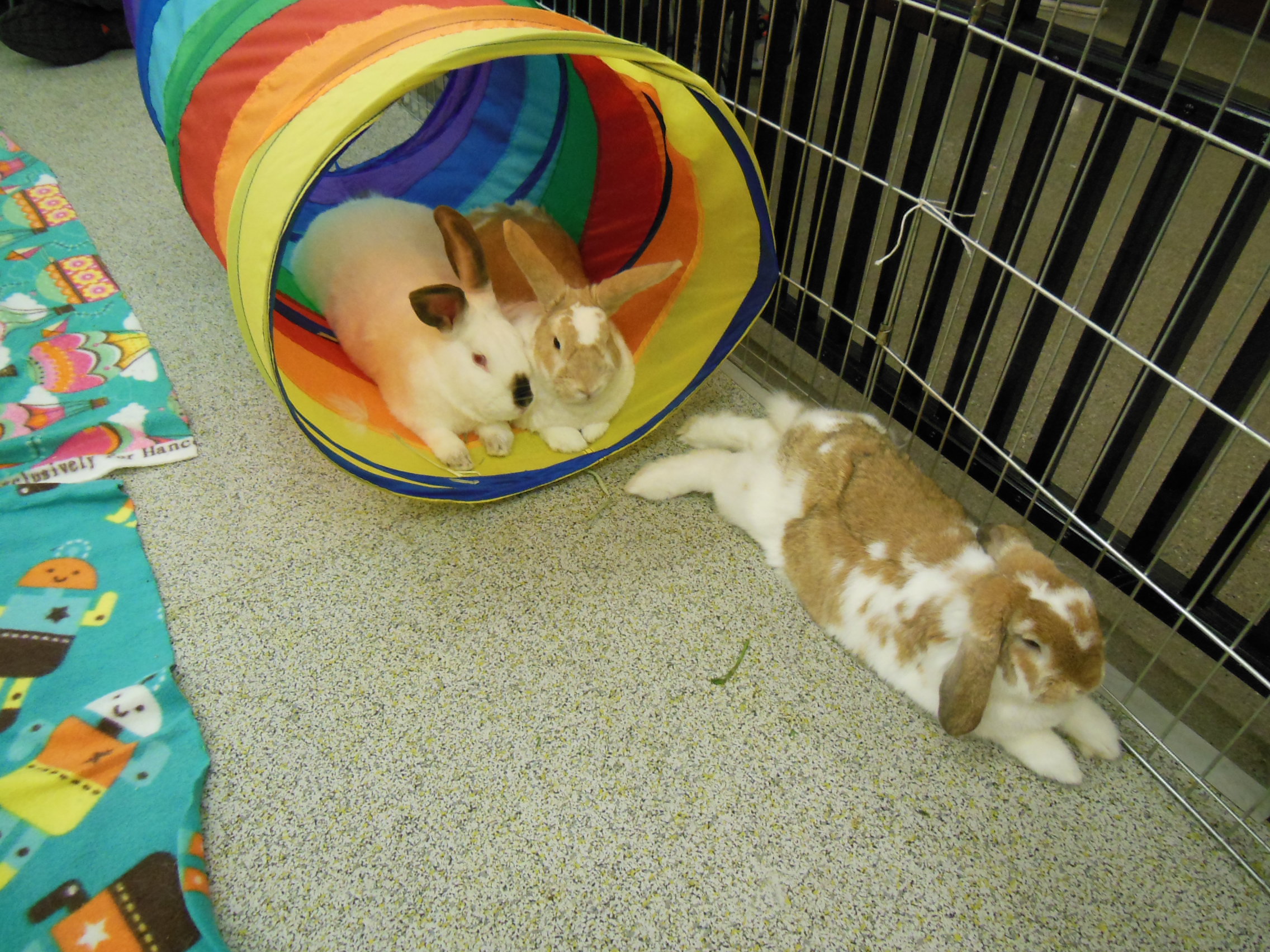 Bunny Hop coming up soon!  11-19-2017
Please join us for a day filled with fun for you and your rabbits! Our bunny amusement area is designed with your bunny in mind.  Tunnels, tents, and lots of toys.  This fun event will be held at Pet Food Express Community Center from 12-4 PM on 11-19th !
This is a small, safe, indoor venue. The space has room for 15 bunnies at a time. Book your 1 hour time slot now!  What fun!
Special items from our Bunny Bee sewing group will be for sale outside the bunny room, including snuggle blankets, cuddle pods and small toys.
For health and safety reasons
A quick health ck is provided for all incoming bunnies.
Your bunny must be healthy, spayed/neutered, and arrive in a carrier. One bunny family member must be with bunny in play room at all times.
See you soon!  Call us if you have any questions or have trouble booking.  831 239-7119 11AM to 8PM M-S
Pet Food Express 
1152 Blossom Hill Road 
San Jose, CA 95118
Please click here to book your appointment.