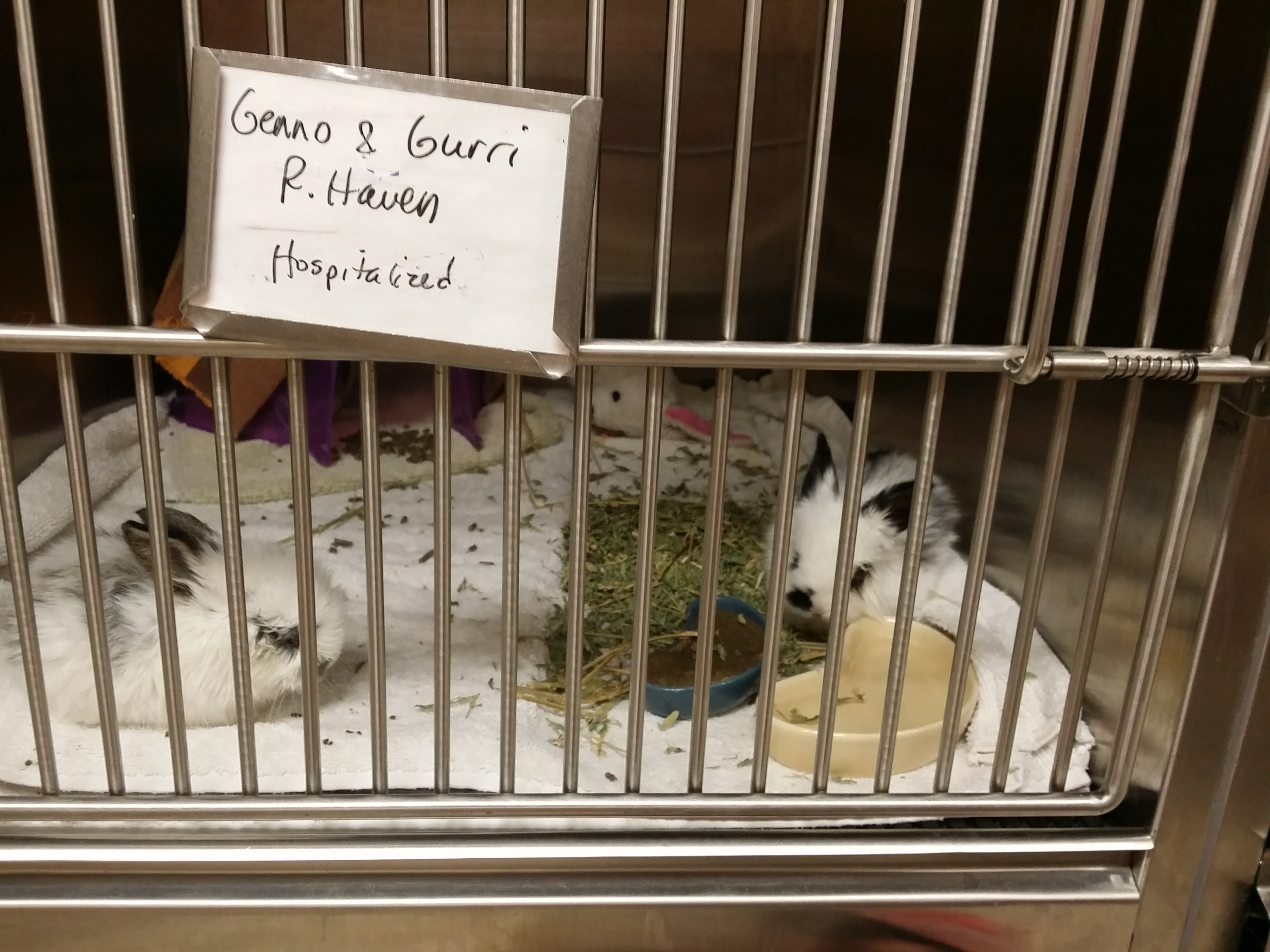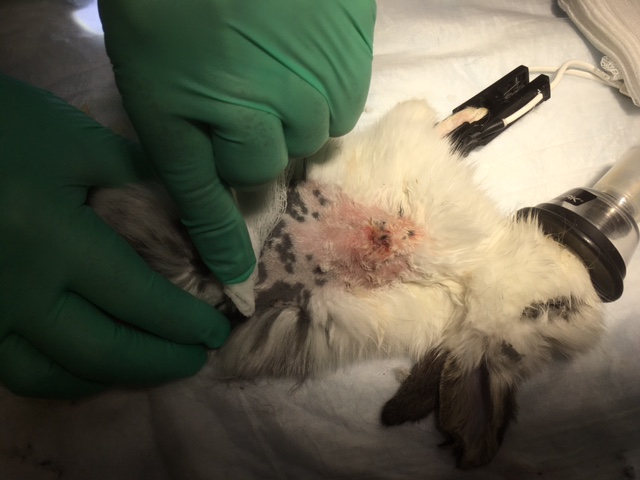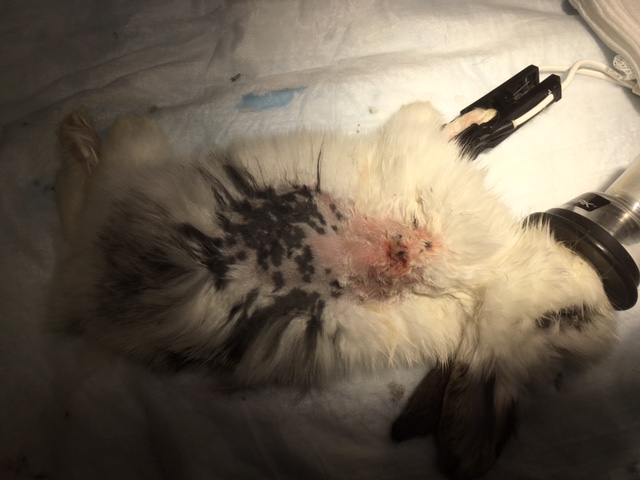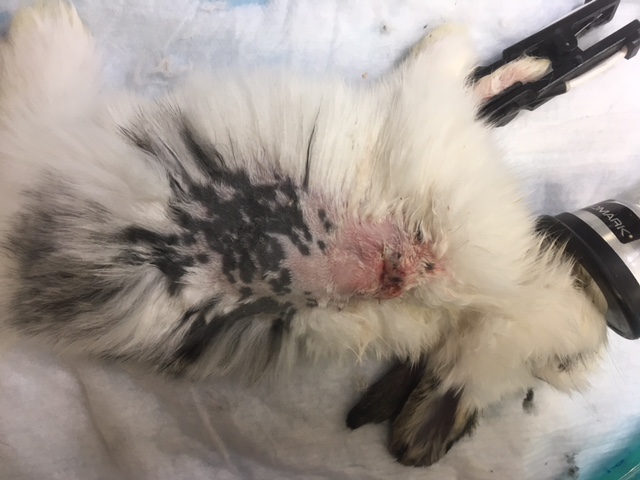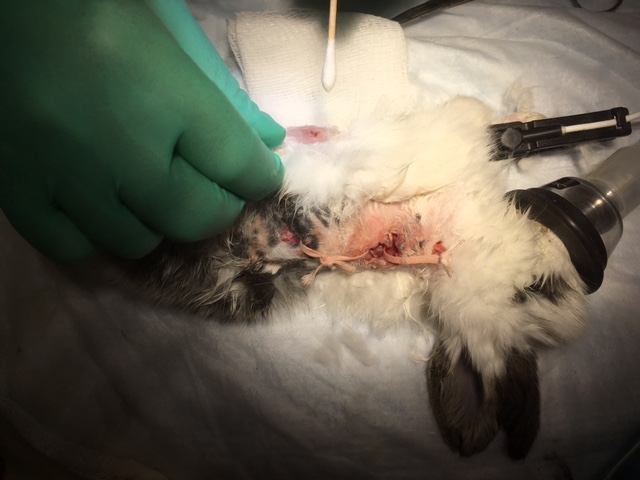 Most precious babies Genna and Gurrie are hospitalized tonight recovering after a long day of meds, feedings and care.  Today they each had surgery! 
Genna had her eye wound repair for her injured eye, an abscess removal and wound debridement.  Her eye may heal somewhat but her vision is impaired and she needs oral and topical antibiotics to help her heal.  We need to wait to evaluate her eye in one more week.  I am hopeful the eye can be saved. Otherwise Genna's abscess surgery was very successful. 
Her sister had a much more extensive surgery.   Sadly she also has a punctured eye and significant abscesses that tunneled throughout her body.  All abscesses were removed and drains need to be inserted.  Tonight they were still pretty sleepy but brightened up when we visited.  They were eager to eat KMR and critical care.  They loved being gently held and snuggled in for comfort.   If they continue to maintain their temp and the infection can be controlled they may be able to move into The Rabbit Haven medical care tomorrow evening.  However, they need to return to the hospital on Monday for yet another procedure.  We will keep you posted.
These babies are little miracles.  They are Very lucky to be alive. They came in cold and injured and happily the Haven shelter advocate notified us immediately, then Fawna was there to help nurse them, Medical support team was there to provide help- loving siblings accepted them in the family.  Then they had access to vet care and meds to get them to the point where surgery was possible.  Now today, they have gone through the hardest day in their healing process – surgery day!!!!  Their prognosis was guarded but they both survived. They had an excellent vet. Hilary Stern of Animal Hospital of Soquel. 
All this, plus they have each other and all of the extended Haven family looking out for them. 
Please send you get well wishes, prayer, and healing energy.  Thank you for those who have helped them so far. If you want to contribute there is time to do that click here.    www.therabbithaven.org/cash-donations
These little babies have a long road ahead of them.   Together we can make their journey as painless as possible and help them get well.   They are truly little miracles.