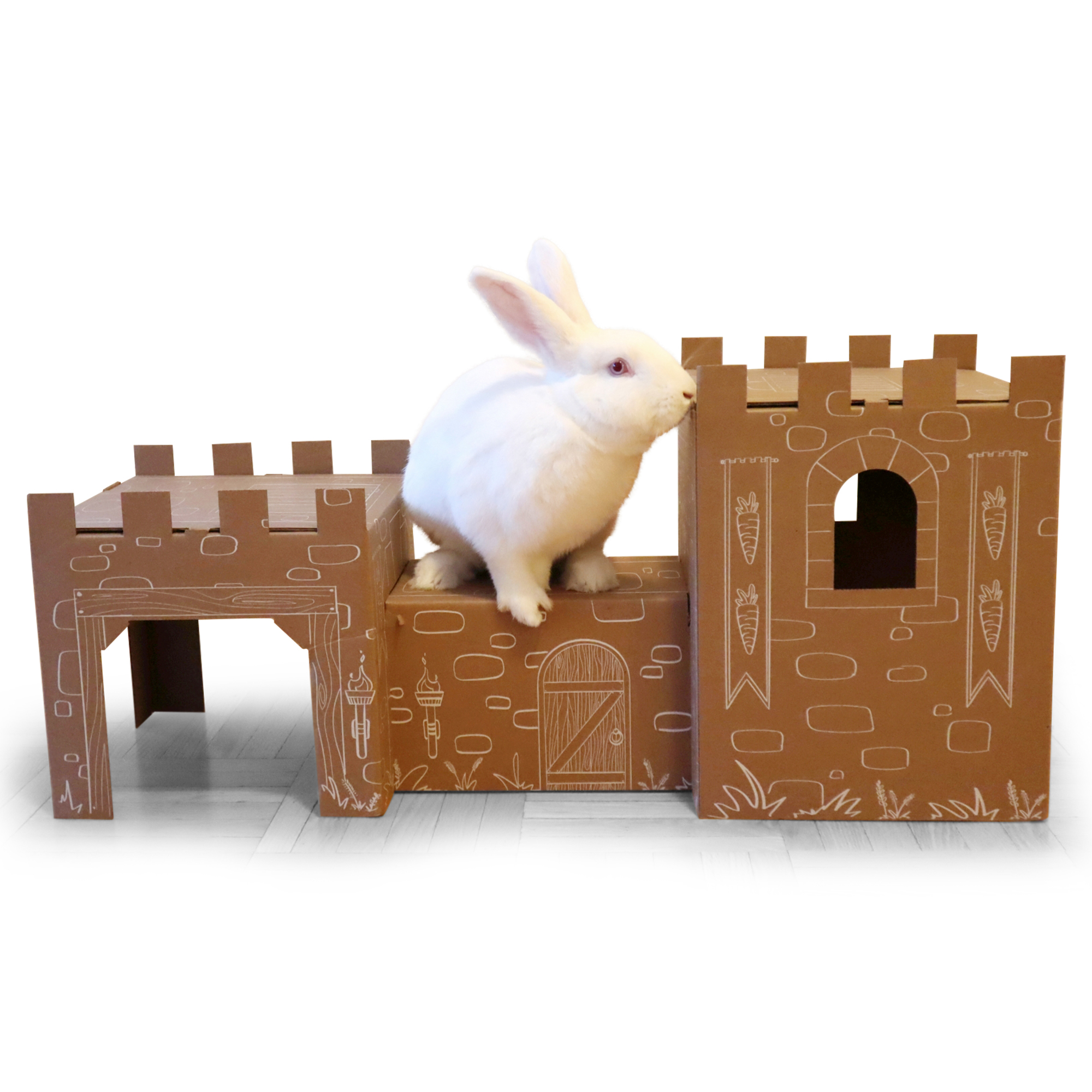 Hi Bunny Parents!
We are so happy to announce our partnership with Bunny Bliss - a really awesome company started by bunny parents that manufacturers affordable, beautiful and really fun toys for your buns.
Give your bunnies a brand new Bunny Castle this holiday season, to keep them occupied for hours! It's very easy to assemble! Make it fun for yourself and your bunnies (they're very instagramable!)
Save money and do good! You get 5% off every purchase, and Bunny Bliss will donate 10% of your purchase to us! So, thank you for donating to your favourite adoption / rescue center - we really appreciate it!!
Use Code: TRH5 when you buy online!
Find Bunny Bliss on their website: www.bunnybliss.com
Etsy:https://www.etsy.com/shop/BunnyBlissClub or