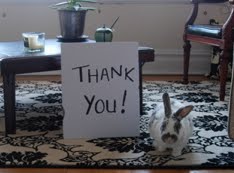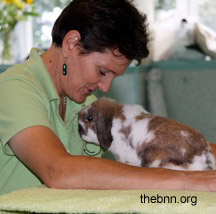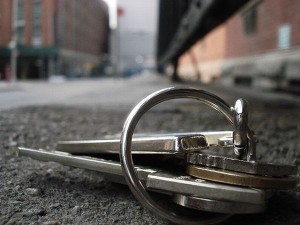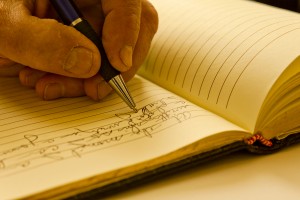 You need a special pet sitter.
Your friend is special.  Different.  Not quite like the other "typical" house pets out there.  Your friend needs a special kind of pet sitter.  So when you go away, it can be a monumental effort to find a great in-home caregiver.  
Pay attention to how the potential caregiver greets your rabbit.  Does he or speak softly, and move slowly?  Do they try to touch or (EEEK!) pick your rabbit up?  Or do they get down on the floor and sit quietly, waiting for your friend to come and see if they are rabbit-worthy?  Do they stay still after the initial exploratory sniffs, or do they get "busy hands" and try to touch your rabbit?  Do they make little rabbit soothing, friendly noises?  Do they speak rabbit?
photo credit: the Bunny Hut
There are some things ALL pet sitters should be able to tell you:
What happens if they are in a car accident, or get sick?  Hey it happens.  We all need to be realistic, and make sure there are strategies in place.  Who does the visits, how does all the information get transferred to the substitute, and how are the keys handed over to that substitute? 
What if the pet sitter accidentally locks themselves out, or drops the keys down an elevator shaft?  How will they get in to take care of your animal at the right time?
How does the pet sitter store and guard your security information (alarm codes, security company names)?  Putting this kind of info on paperwork that can be lost or left behind at another house is not a good plan.  Paper is not secure.  Look for someone who has a better system in place.  You don't want your info left by mistake on someone else's kitchen counter.
Will you get a journal of daily notes about what went on each day?
Is the pet sitter insured if anything is broken?
Will that pet sitter do all the visits, or will other employees be in and out of your home?  Who are these other people?  How are they screened, and trained?
Is there a guaranteed window of time for each visit, so that your animal gets dinner at the regular time? (This can be important to avoid GI upset!  Remember how important it is to make sure your rabbit never ever runs out of fresh hay.)
What will be done each and every time?  Are there things the pet sitter will only do every few days?
How long will the sitter stay with your rabbit?
In case of the need for veterinary care, is an authorization included in the paperwork? (Most hospitals won't treat an animal brought in by anyone other than the owner.  A conscientious pet-sitter has a release form allowing them to act for you, and the payment arrangements for the vet, included already in paperwork you will sign.)
For our little friends, we have to ask some additional questions. Never worry about asking too much or getting too detailed.  A great pet sitter will be not only happy to talk to you about all of it, but proud to show you that they've thought of everything and have it all covered.  There are a lot of hobby pet sitters out there, and although this might be OK for a mid-day dog walk, it is not at all OK to care for a delicate small animal while you are out of town.  Don't settle.
Make sure a potential care giver can answer these things:
What is EC and what are the signs? (Correct answer: muscle weakness in hind end, oddly turned neck, lethargy, not eating as much, and so on)
What are the signs of shock, and what would you do?  (Correct answer: fast, shallow breathing, pale gums, possibly head thrown back, ears and paws cool.)
What would the pet sitter do if your animal quit eating for one day?  (Correct answer: try to call you, but get animal to the vet right away.)
What are the two biggest signs of an EMERGENCY? (Correct answer: not eating, shock.)
Where would the pet sitter take your animal if an emergency occurs?  Is there a doctor there who specializes in exotics?
How much out-of-pen time will your animal get each day?
Is your pet sitter willing to pick up fresh greens every three days for your animal?  (Correct answer: SURE!  I'll just add the time to your invoice.  I go by several stores in my travels every day and it won't take long at all.  Do you want only organic produce?  Do you have a list of certain greens?)
Is your pet sitter able to do some extra things, like clip nails?
With answers to all of the above, you can now find the perfect caregiver for your friend, and that means you can relax while you are away.  We all need a break, and it isn't any fun if you are not confident that your little one is doing fine. There are truly great pet sitters out there…take your time to find the right one.
Another Big Hint: if you think your animal may be stressed without you there, consider some Zen Tranquility while you are away.  It can help sooth nerves and calm anxiety.
www.smallpetselect.com - awesome products for your bunnies.