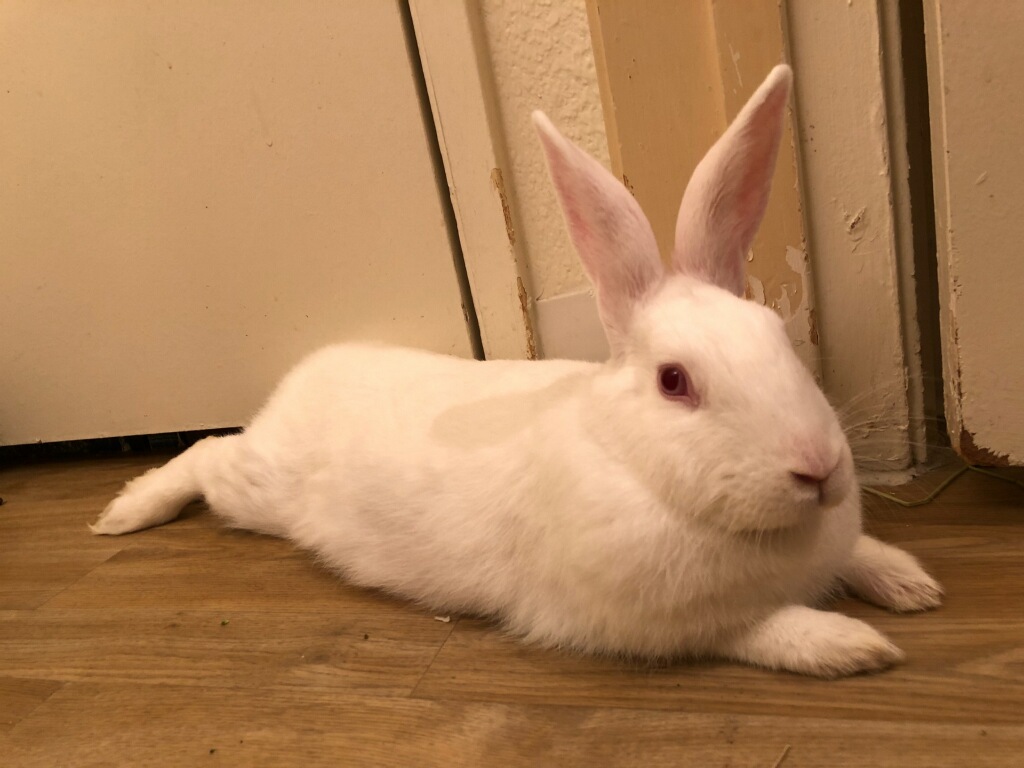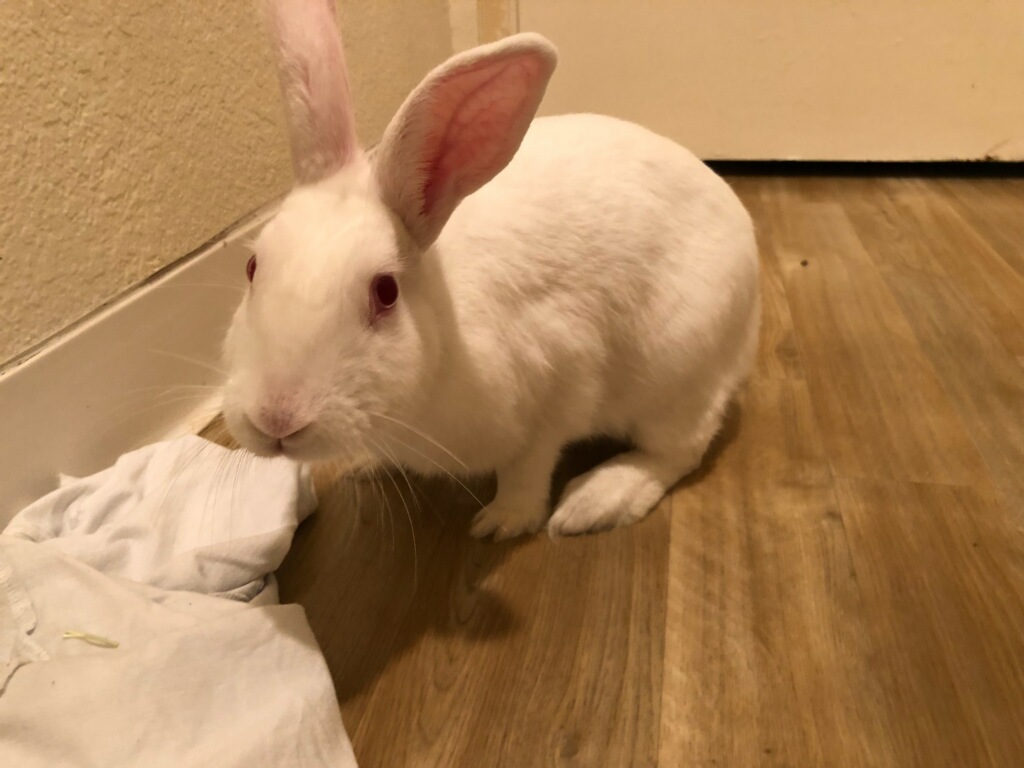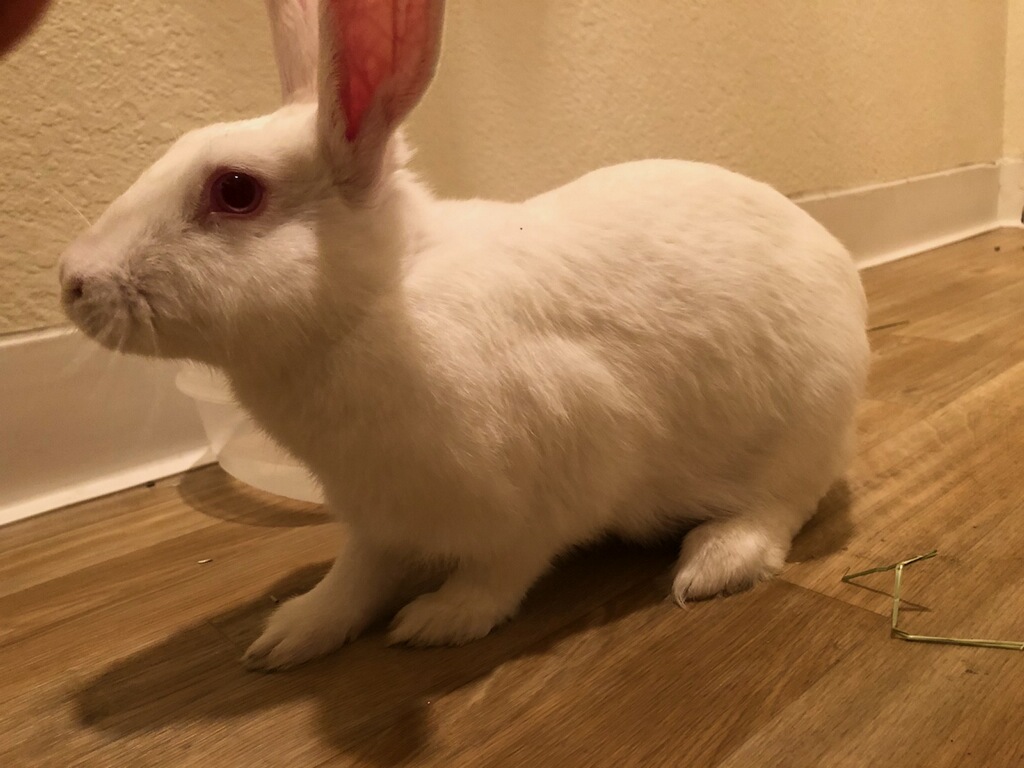 Tennaya is a beautiful small white bunny.  She was found under a bush trying to care for her new litter.
It is clear to us that this sweet mother bunny was abandoned out by this trail. She sought the only refuge she could find -  It was cold and sadly several of her tiny ones did not survive.  She did her best to keep them warm. 
This loving bunny and her babies were rescued just in time by two very kind people,  Jake and Kayla.  They have a very small space which they happily shared with the mom and the four surviving babies. 
Tennaya did an amazing job of feeding and raising her babies and now it is time for her.   Now that she has finished nursing, she needs to see a vet and be spayed so she will be healthy and can be adopted.    She is such a perfect bunny. 
Here's where you can help.  The family needs $125.00 to spay Tennaya.  The Haven has agreed to help them obtain this low cost service and accept the money for her so it can be a tax donation and also go directly to care for this brave mother bunny.  Let's show her the meaning of Christmas and make sure that she and her little ones have proper care.
To donate for Tennaya vet visit and spay click here
https://therabbithaven.org/donate
Oh and if you want to adopt Tennaya or one of her kits contact me directly. This is a special situation, so special apts will be made.