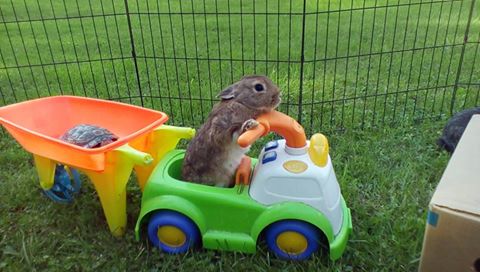 The Rabbit Haven is looking for a new office space and storage site-  We have 60 days to move out.  
The current business property is being sold. 
We need to either rent a new place or move to the Sumner property and rent storage space. 
For a property rental, a 1-2 BR place with a garage is needed.
Any location from Watsonville to Campbell - A duplex is fine. 
The other option is a quick move to Sumner property and then we need to rent storage ASAP – Who knows about
building requirements in Santa Cruz –Ricky has information and Tom will also help. I need to put in new plumbing,
washer and dryer and need to redo the back building bathroom - Working together we can make a successful move to Sumner and create a better space in the long run.  
That was the long term plan anyway- This move date just speeds up the process.
All ideas welcome.  Have storage space to rent? We need a place to move All BunnyFest items and all Haven cages
and supplies. 
Have building skills?  You can help build the new Haven on Sumner Street 
Help Save the Haven office and storage sites.  Call me with any ideas you may have.
Auntie Heather 831 239-7119