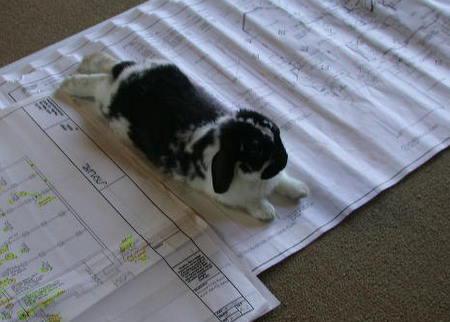 Lucas--adopted September of 2007
As I sit here typing this, my feet are being nudged all over by Dear Lucas, who greeted us in bed this morning (as he usually does) by jumping up and doing laps around our feet, and then our heads. He's quite glad that today we're working from home, as we usually do all but two days a week.
He's totally adapted to his new home, loves the stairs, and the garden. We love having him. Thanks again for doing such a wonderful job taking care of him. We'll send some other photos later.