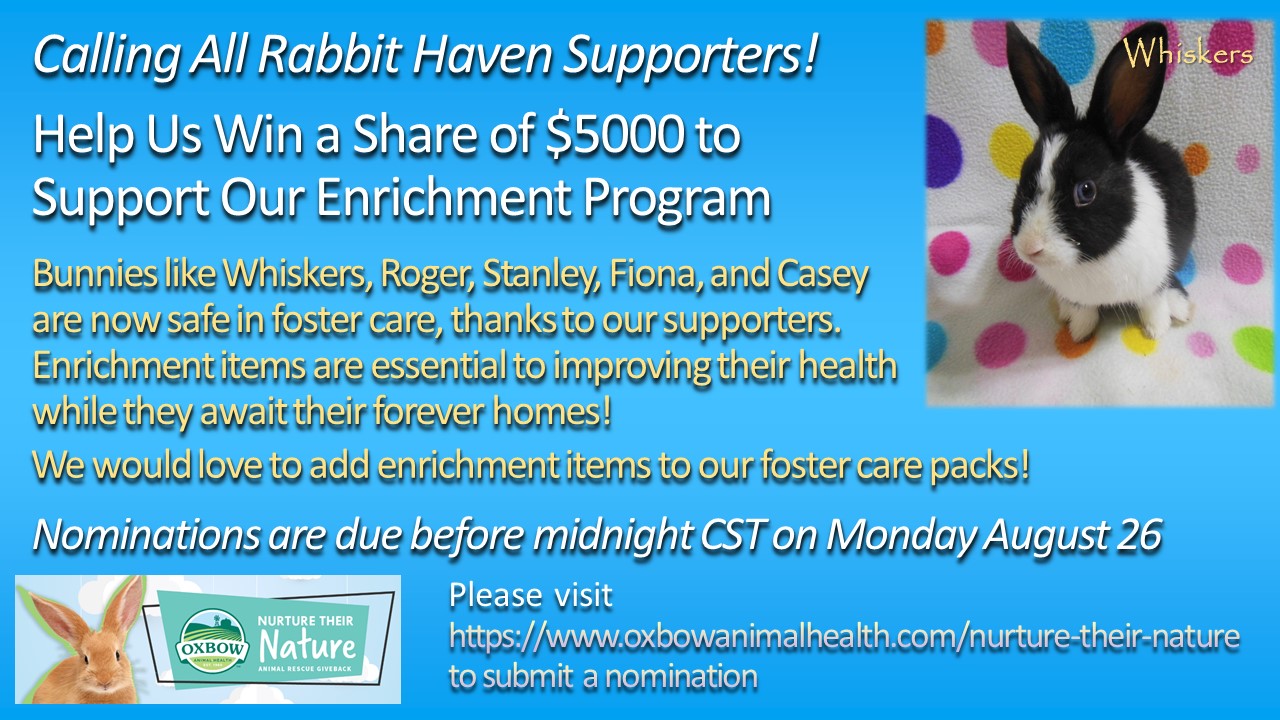 Oxbow is requesting nominations for small animal rescues to support enrichment programs.  The winners will share $5000 in donations!  Please nominate the Rabbit Haven for this wonderful giveaway.  If we are selected, we will be able to use the proceeds to fund additional enrichment items for our foster care packages!
 It only takes a few minutes to highlight all of the hard work from the wonderful volunteers at the Rabbit Haven.  There is a section to explain why you love the Rabbit Haven and why you feel that we deserve to win!  
for more information on this giveaway.  But please hurry!  This ends midnight Central Standard Time on Monday, August 26!
Contact Information for Nomination Forms:
Rescue Name:  The Rabbit Haven
Rescue Address:  PO Box 66594  Scotts Valley, CA  95067
Rescue Contact Name:  Heather Bechtel
Rescue Contact Phone Number:  831-600-7479