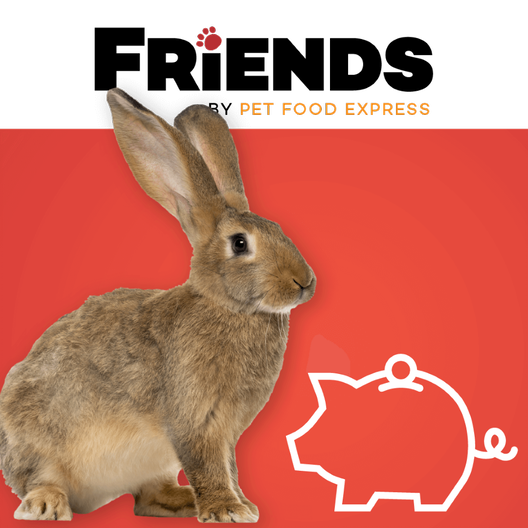 We are happy to announce the Friends program  by Pet Food Express!  When you shop on line at Pet Food express 4% of your total purchase is donated to the Rabbit Haven, at no cost to you, as long as you make a purchase through our special referral link: https://petfood.express/?p=RABHAV
In addition to the 4% the Rabbit Haven may even earn an extra $1,000.00 each month if we have the highest number of shoppers! 
So, everyone wins!  Your animal friends get great food, toys and supply, You get the ease of shopping and the Rabbit Haven receives 4%  (donation) to help our rescued rabbits.
Pet Food Express has locations throughout Northern California.  Enjoy!  This is an easy way to help support The Rabbit Haven and our rabbits while also getting the supplies you need for your pets this, at no cost to you.  This program is good for online purchases for delivery or in store pickup.
Tip:  To make sure the 4% is donated to The Rabbit Haven please use our special link – Here it is: https://petfood.express/?p=RABHAV
Thank you everyone,  Auntie Heather – The Rabbit/Cavy Haven