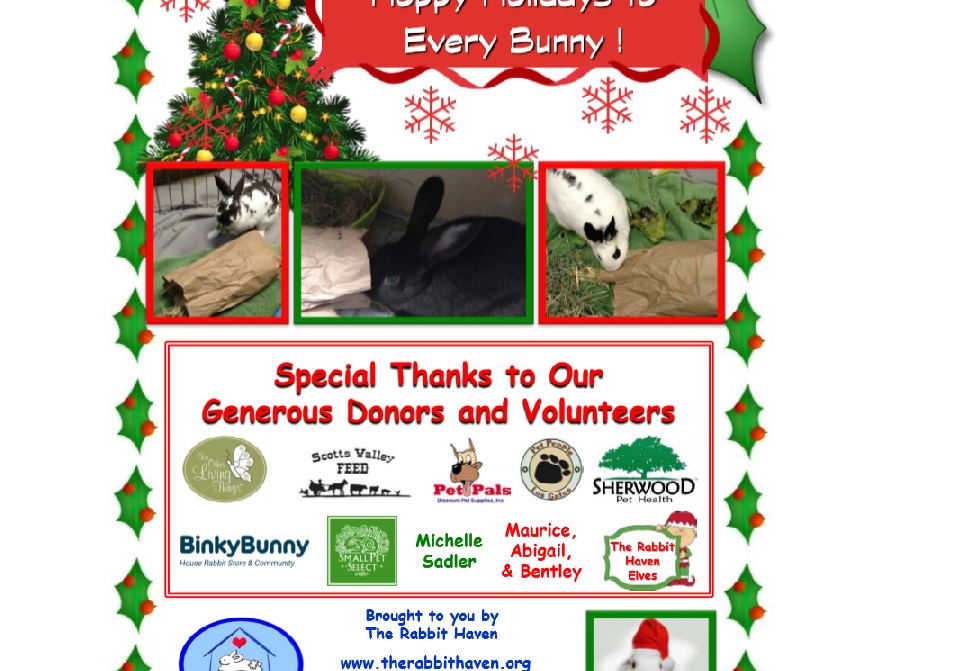 Thank you to all of our generous donors who provided all the ingredients for our holiday gift bags:
1.       Pet Pals  2,  50 pound boxes of hay
2.       For Other Living Things.  Treats for bags Plus 50 pounds orchard grass hay
3.       Pet People 50 pounds hay.
4.       Scotts Valley Feed toys!
5.       Binky Bunny/Busy bunny tie ons for each bag
6.       Sherwood pellets for bag treats
7.       Small pet select oat and orchard grass hay
8.       Maurice, Abigail and Benton individual wreaths
We will meet on December 8th to create 450 bags to be distributed to shelters and rescues centers all over the greater bay area !
What a loving gift.  Thank you to our donors and to all the Haven volunteers who create and deliver these sweet gifts. 
Auntie Heather –The Rabbit Haven