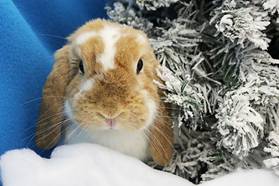 Pet Food Express has come up with fun ways that you can shop and help The Rabbit Haven at the same time. 
Shop, Earn Points, Share! Proceeds to the Rabbit Haven
    SHOP at Pet Food Express for everything you need for the animal lovers on your holiday list AND FOR THE ANIMALS OF COURSE. Shop online, in the safety of your own home, using our custom link below. Remember to Bookmark or add this link to your Favorites for easy access. 
  https://petfood.express/?p=RABHAV
·   EARN POINTS. Pet Food Express will donate 4% of each online purchase (use our link)  https://petfood.express/?p=RABHAV
 back to The Rabbit Haven.
·   DOUBLE POINTS November 23 - December 27
8% Back to the Rabbit Haven !!!! WOW THIS IS PERFECT FOR  ALL THE LAST MINUTE SHOPPERS…
    SHARE the link with your friends to help make this a success.
~Holiday Shopping Spree Fundraiser~
There is more!!!  For a limited time only, you will be given the opportunity to make a contribution of any amount as part of your in-store or online Pet Food Express purchases. Here's how it works:
·       If you select us (The Rabbit Haven) from the list of participants, we will receive 100% of your generous gift.
At the end of the campaign, we will receive special Pet Food Express gift cards for the total of our designated contributions and our portion of the General Fund contributions. We can then use these gift cards throughout the year to buy food, supply, toys and other needed supplies for our rescued rabbits and cavies. 
After more than 40 years and over 10 thousand rabbits and cavies rescued, we need your support more than ever. Our goal, as always, is to rescue and then find the perfect home for each rabbit or cavy in our care.
Have a Hoppy Holiday!
Love to everyone, 
Auntie Heather
The Rabbit and Cavy Haven