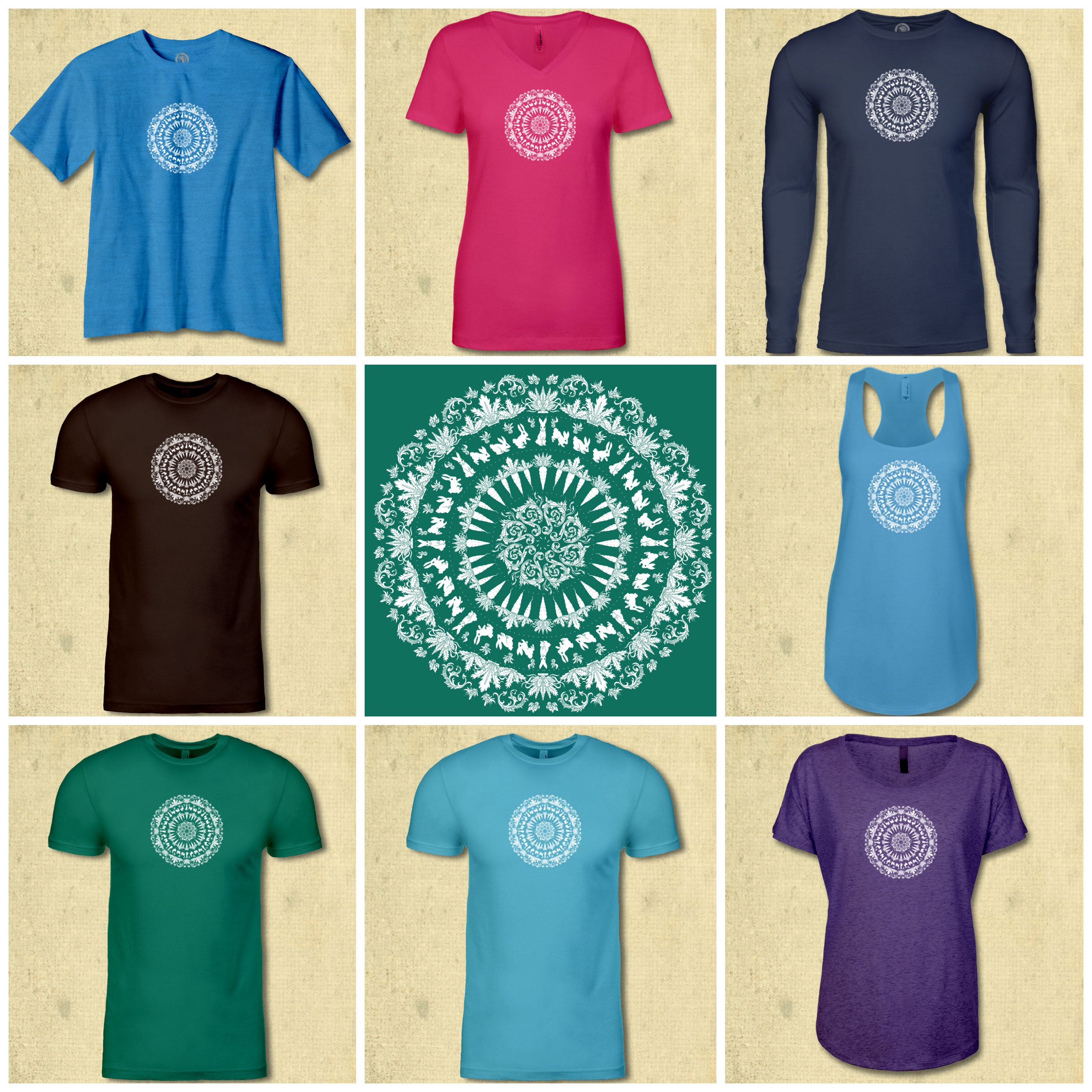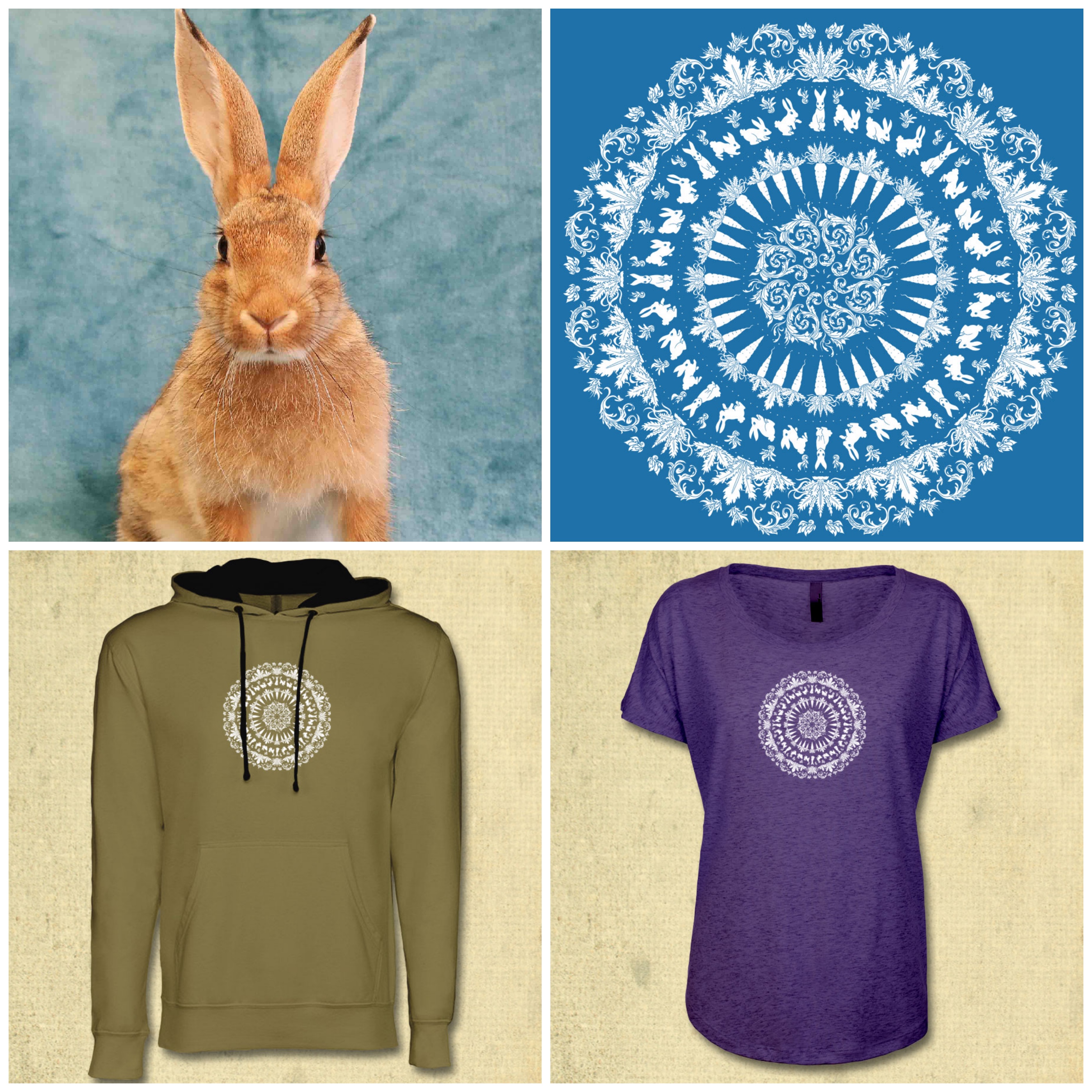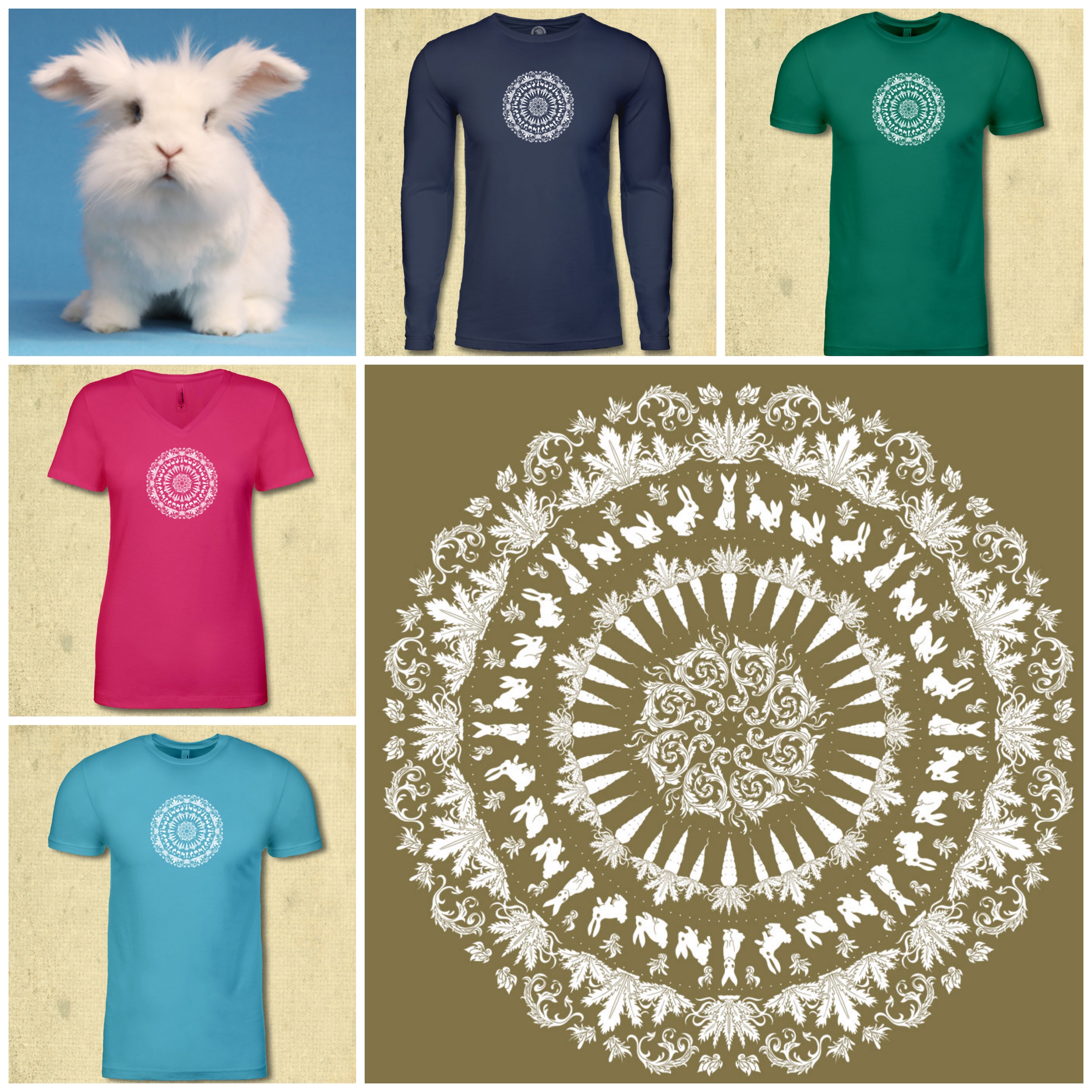 Hello Haven friends,
New shirt design for 2022!  Check out all the special shirts for The Rabbit Haven! Help us meet our goal of 2,000.00  by buying one of these shirts.  This year we have a rabbit mandala design.   Please help support our bunny mom and litter program with your purchase and have a beautiful shirt to wear.
We are working with FLOAT, a company who will manage orders and will  ship the shirts at the close of the campaign. $8 of every shirt sale goes directly to The Rabbit Haven. See purchase details below and thank you in advance for your support. We hope you enjoy this new shirt design while you support the Rabbit Haven.
Order today- the shirts are available only for one week!
This campaign starts at 9am MST on Monday, January 10, 2022 and ends 9AM MST Monday, January 17th  One week only!   Get your shirts and help support The Rabbit Haven bunny moms and litters.
The Rabbit Haven campaign will be available on www.float.org/trh. 
A variety of shirts will be available for purchase, just make your selection in your size and the site will easily walk you through checkout.