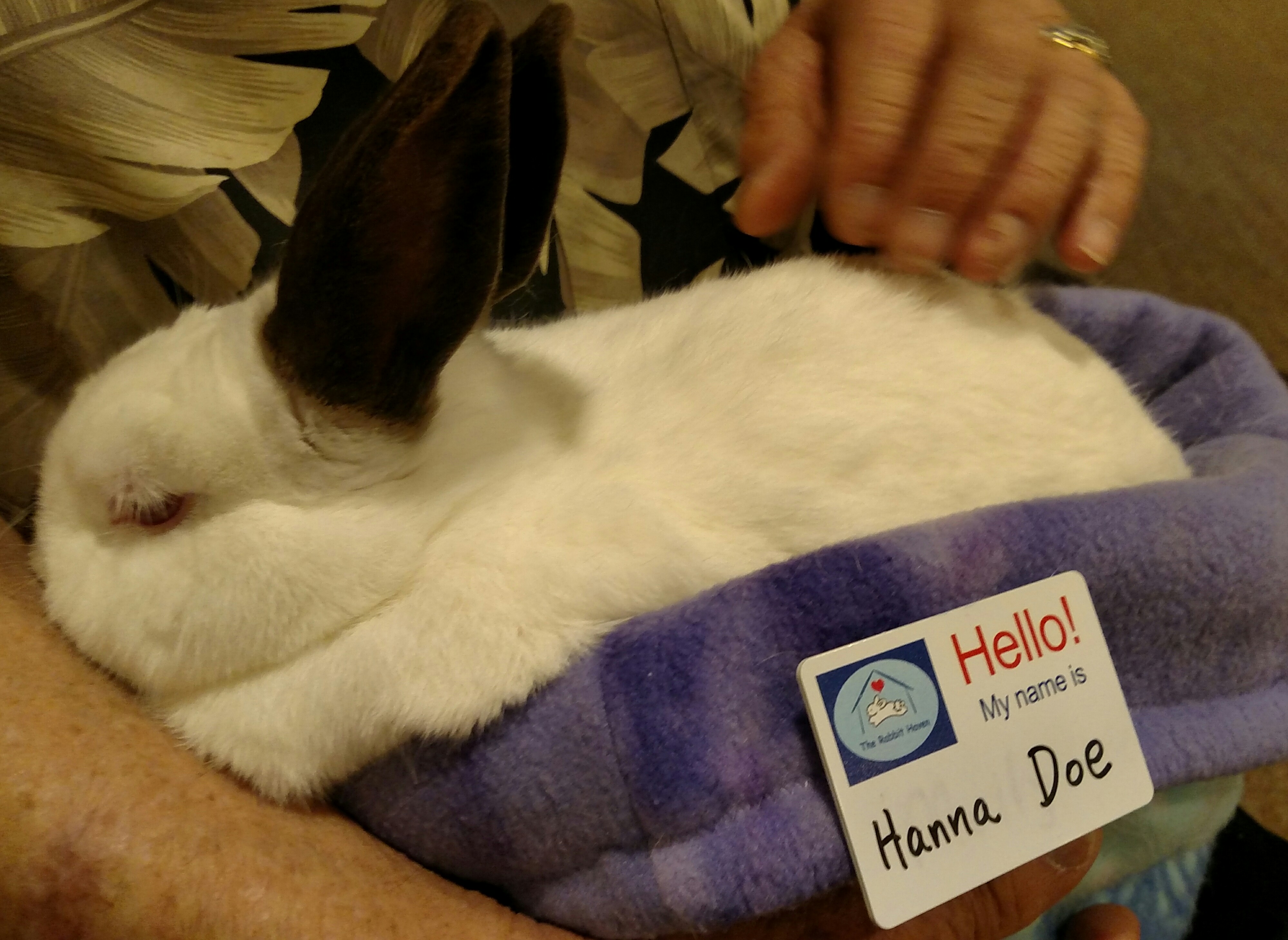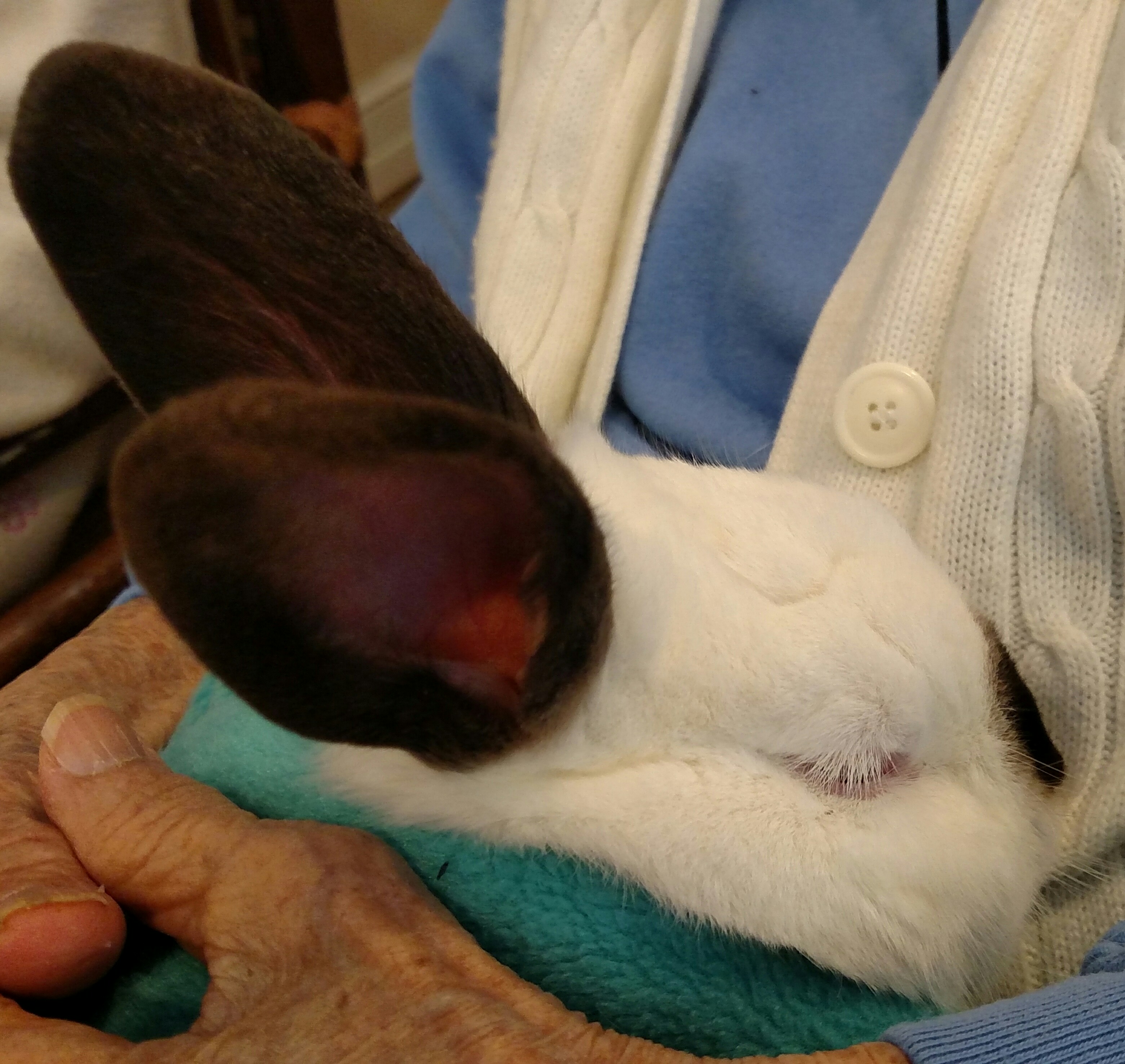 Senior Center Bunny visits continue to be popular!  The Rabbit Haven TLC Bunny Visitation Program volunteer Michelle visits Sunrise Senior Living in Sunnyvale on the second Saturday afternoon of most months; providing a joyful opportunity for senior residents to interact with a loving bunny.
In Recent Visits....May, 2019:  Hanna Doe accompanied Michelle for a sweet afternoon visit with two different groups of senior residents.  Hanna Doe is a 6 year old Californian with the most zen demeanor who absolutely adores the opportunity to help provide seniors with a sense of calm and peace.  Many of the seniors who joined in on the afternoon visit have participated in the bunny visits before and were very excited when Michelle arrived.   Due to popular and increasing demand, she had not one, but two sessions with interested seniors!  What a joy it was when residents opened up in lively conversation with one another as this special bunny went from lap to lap.
Coming Soon...School, Girl Scout Troop and Summer Day Camp Visits too!
The Rabbit Haven TLC Bunny Visitation Program volunteers are available to visit a variety of settings from preschool through high school to provide a range of meaningful age-appropriate learning experiences with our loving bunnies.   If you wish to have a visit by a Rabbit Haven educator, please contact Heather Bechtel at 831 239-7119 or director@therabbithaven.org.
Video available here.