Gabriel was adopted into his forever home.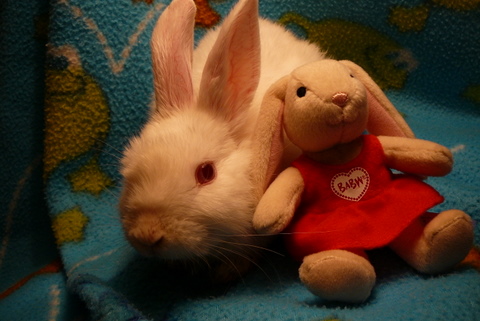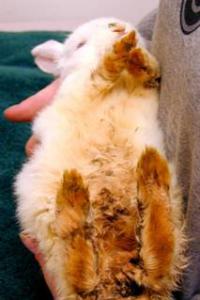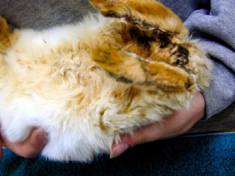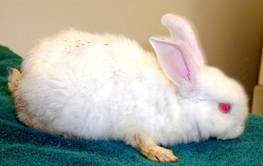 This sweet little guy was found in a field. He was skinny, dehydrated and unable to move and he had tons of dried blood and feces stuck all over his fur. This caused him to have scalding burns inside both legs and on his bottom.
He has now been examined by a vet and is receiving loving nursing care from his auntie Linda, who runs a medical care foster site. Gabriel is receiving antibiotics, supplemental feedings, antiseptic soaks to his legs and tummy and extra scrupulous care. We are hoping that his wounds don't become more infected; it looks like we rescued him just in the nick of time.
Please send warm get well wishes to little Gabriel as he recovers from his ordeal. You can make a cash donation to help with Gabriel's expenses via Paypal, or donate by check