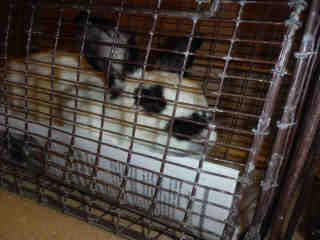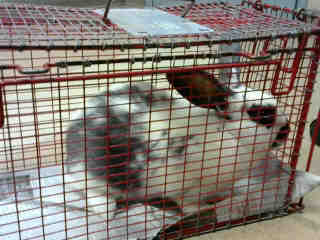 Foster/ Rescue needed ASAP !!
 End date 9-18-2018
2 Shelter rabbits ask for your help!
Kevin. Hi Everyone..  I have run out of time here at this shelter.  I do not know what to think.  I do not ask for much.    I am a good boy, use my box and everything.  I was dumped outside then abandoned at the shelter.  I need a family to love me and I need out by 9-18!  I like to play and hang out with my humans and love toys, greens and having fun.  Oh, I am neutered.  Haven will bring me to you –does that sound good?  It is 9-14… I am very worried.  Please ask for me.
Shayna – Hello, my name is Shayna and I am feeling scared.  I have been at this shelter for a few weeks and I came in all a mess after I was abandoned outside.  I had to fend for myself and I did.  I ate grass and found water anyplace I could.   I do not think it is fair that just because I need time to heal that I cannot live.  Will you please rescue me?  I am very young.  It is so shocking to be dumped outside and not have anything to eat or drink.  I survived –Now I have only until 9-18 to leave the shelter.  I need someone to love me please.  I hope you come to get me soon.
The Rabbit Haven will help these shelter rabbits get to you.  spay provided.  We will take the rabbit to a nearby vet or give you a free vet exam to take care of that.  We offer transport to your door or can meet you half way.  We ask only for a safe, clean loving in home or rescue where these rabbits can live indoors, have good food to eat and lots of love. 
Rescues from San jose, Sacramento, North/South/East Bay welcome.
Call us ASAP (831) 239-7119   or (831) 600-7479
Email Director@therabbithaven.org 
Please feel free to cross post.
The Rabbit Haven is a 503c nonprofit rescue and education organization located in the greater SF Bay Area.