They only have until 7-19 (Friday)!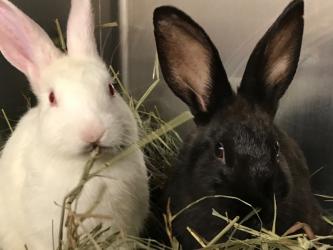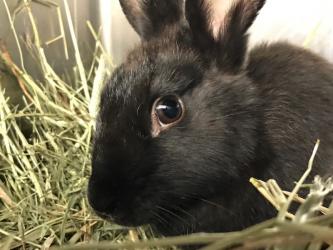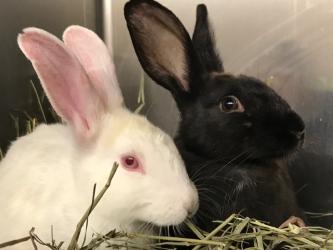 Please save  Essie and Sabella, adorable sisters currently at a local shelter.    Essie (black Dutch mix) has a genetic mobility issue affecting the way she hops, and her sister Sabelle, is an adorable pure White bunny with no medical issues at all.  Both are so affectionate and precious.  They are happy, loving girls. They do not know the danger they are in. 
This pair needs rescue ASAP.    The Rabbit Haven will spay and transport this amazing pair to you.  We just need that special someone to come forward to save them.   They are super friendly and loving.  They are very connected to each other. These rabbits live in x pen housing and need a loving home.  Will you help save their lives?
They are currently end dated at a local shelter.  We have only until 7-19 to get them out.  Please help. 
Call asap heather ASAP at 831 600-7479 or 831 239-7119
There are four  ways you can help'
1. Adopt or foster these girls through the Rabbit Haven
2. Rescue if you are a non profit rescue
3. Send in a donation to help cover the cost of boarding and spay for the girls. 100 for boarding and 200 for spay  for both  girls. We will cover care and meds. https://www.therabbithaven.org/cash-donations
4. Forward this post on to others you think may be able to help get them out!
Please call ASAP  - Please help these girls.
Love, Auntie Heather