Thank you everyone for your great response.
So far 13  rabbits are being rescued from this group on Wed
The first group of rabbits placed are: Kholoe &  maddie, Pippen, Arnie, Alfie, Augi, Bella, Naomi , Gracie, Gabby. Pearl, Archie and  Penny !  Four more will go out on Friday …..
Thank you to our rescue and haven community – Love to all- Auntie Heather
The rabbits at Santa Cruz shelter are now safe. From 58 in the beginning to 10 as of 10-7th.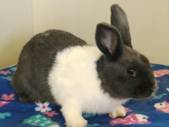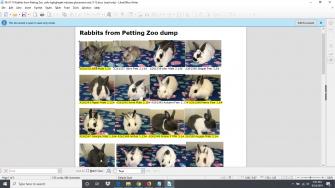 34 rabbits need you (All are healthy and will be spayed/neutered)
34 rabbits were dumped at a local shelter. They are living in overflow small kennels and need out ASAP. Rescue, foster or adoption ASAP. This shelter has room for only 9-13 rabbits. It is a very small shelter. We are scrambling to find placement for all of these rabbits.
The Rabbit Haven with support from this shelter can see that all rabbits are spayed/neutered and we will transport directly to you In Northern CA.
How you can help:
Foster: (we provide the x pen, full foster set up plus rabbit in carrier)

Rescue: (we will transport to you ) S/N rabbit

Adopt: Contact Heather Bechtel at the Rabbit Haven

Donate: Help us cover food, foster set up and transport. Donate here https://www.therabbithaven.org/cash-donations
Call Heather or Lois at 831 239-7119 or 831 600-7479