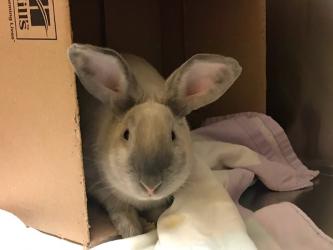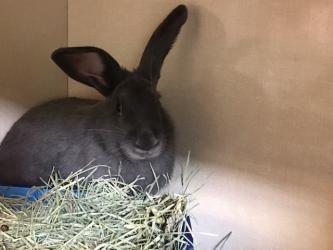 Northern CA  :  Two shelter rabbits need foster or rescue  in the next few days-They are Abandoned and upset. I do not know all that they have been through but they are frightened and have no recourse but us. They are Rico and Squirrel - They are spayed and neutered singles and are currently at a shelter - The shelter cannot manage them & will not keep them. They have requested rescue ASAP - I know the shelter wants to help,  but they barely have enough staff to clean let alone socialize rabbits.
The shelter needs them out as the rabbits are scared  in their kennels – With kindness and patience they are fine,  but a busy shelter cannot meet their needs. 
Due to staffing shortages, they do not get out much - In addition the shelter has VERY little room and more rabbits incoming every day. This is the third worst dumping month in any year.
Both these gorgeous rabbits need love, space and socialization. They need to learn that no one will hurt them. Sometimes when you go to touch them, they whimper.
To help them heal, we start with loving, patient, foster support.  We will help you learn how best to relate to them. They need love so very much. Please call me if you will help to save their lives- 831 239-7119 - I am open to rescue or foster – email Director@therabbithaven.org
Please HELP US TO HELP THEM. Love, auntie heather 831 239-7119