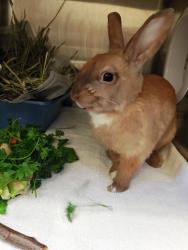 Hi everyone my name is Rowan
I hope you will read my story – RIGHT AWAY)
I hope that someone will save my life tonight BY CALLING TO OFFER HELP.
I am a loving boy and I was abandoned on the streets –I did nothing wrong and I am confused. I thought I was safe her but they have no room at all anymore at this shelter.
I am here at a shelter BUT I have what is called an end date- It is just 24 hours form now
They are very serious about this the date- It is tomorrow 7-23 –I am starting to panic.
I need you help to live please. I need a place to stay for up to 3 months. The Haven said they will provide a pen for me and bring me to you if you are in the bay area. I need a home indoors of course.
I will need to go to the vet for an exam and neuter in Scotts Valley or in Hayward - this is all paid for. Haven will even bring me a little x pen, floor covering, and my own litter box and food water dishes -Is that good?
Will you please help me by opening a space in your home?
Auntie Heather is avail to take you calls …831 239-7119 call or text you can email her if you'd rather director@therabbithaven.org – she says she will scramble...Whatever that means. It think hurry
But this is serious. I do not want tomorrow to be my last day.
It's just not fair. Sigh
Love, Rowan